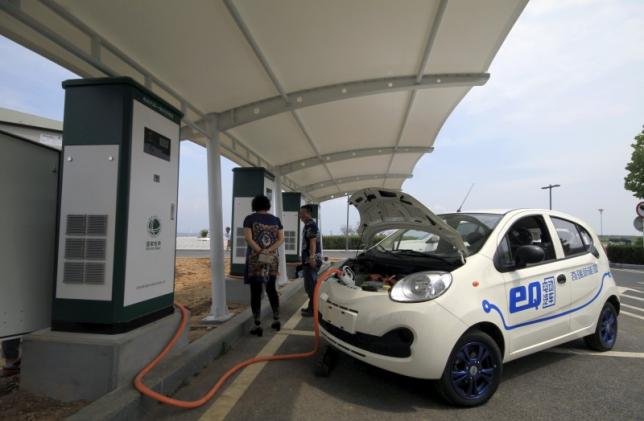 Egyptian Minister of the Public Business Sector Hisham Tawfik on Monday discussed with a Chinese delegation entrance into a partnership with a Chinese company to establish the first electric car factory in Egypt on the land of al-Nasr Automotive Company.
Chinese Ambassador to Cairo Liao Liqiang, the Economic and Commercial Counselor of the Chinese Embassy in Cairo Han Ping, and the accompanying delegation attended the meeting.
The meeting is the second of its kind in two months. It reflects the two sides' keenness to enhance cooperation and take concrete and serious steps within bilateral projects between ministry-affiliated companies on the one hand and the Chinese side on the other.
A statement by the Ministry of the Public Business Sector said that Tawfik stressed the aspiration to cooperate with the Chinese side in the electric cars industry, especially in light of its experience and advanced technology in the industry.
The minister reviewed the economic incentives expected to be provided by the Egyptian government to the potential partner and consumers in the context of seeking to localize the electric car industry and provide the necessary support for investments in the field to keep pace with the current global trends shifting towards environmentally friendly electric cars.
Tawfik pointed out that Egypt represents a good base for electric vehicles, whether for domestic consumption or export to foreign markets, especially in light of agreements and trade relations with African countries and Europe.
During the meeting, they discussed the upcoming visit of the Egyptian Minister of the Public Business Sector to China next month in coordination with the Egyptian Embassy in Beijing.
During the visit, Tawfiq will hold meetings with the China Association of Automobile Manufacturers (CAAM) and Chinese companies working in the electric car industry and will visit their factories to see the latest technology of electric car manufacturing in China and discuss the possibility of joint cooperation.