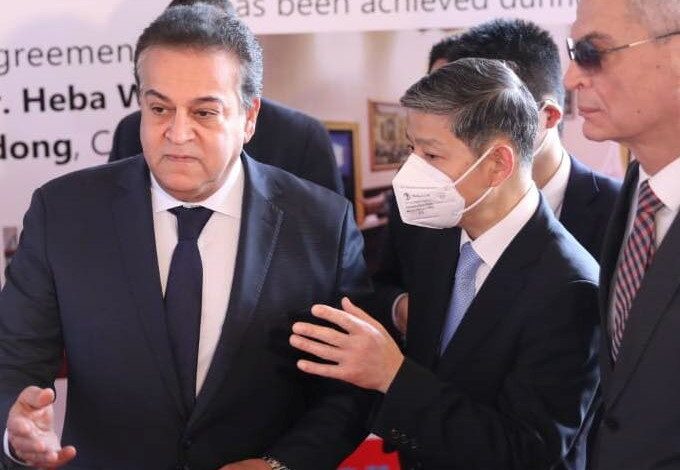 The Egyptian Ministry of Health and Population on Friday began construction on a logistics refrigeration complex for preserving vaccines, in the factories complex of the VACSERA Holding Company for Biological Products and Vaccines in 6th of October City.
The Minister of Higher Education and Scientific Research and Acting Minister of Health and Population Khaled Abdel-Ghaffar added that plans have been drawn up to transfer the technology for manufacturing various types of vaccines and serums.
Abdel-Ghaffar credited the partnership between VACSERA and the Chinese company Sinovac in establishing the complex according to the specifications of the World Health Organization.
Cooperation between Egypt and China in the provision and production of coronavirus vaccines has resulted in the local production of more than 30 million doses of the "VACSERA-Sinovac" vaccine within a year, he noted.
The factory complex will have a capacity of 150 million doses, he said, in addition to preserving raw materials within the state's strategy to make Egypt a center of vaccine production and cover the needs of African countries.
The Chinese ambassador to Egypt meanwhile praised Egypt's strategy in combating the pandemic, which was able to maintain economic growth and the health of citizens.
He assured that China is eager to cooperate with Egypt as it has since the beginning of the pandemic, providing up to four batches of vaccines, a mask production line, and the first production line to manufacture vaccines in Africa.