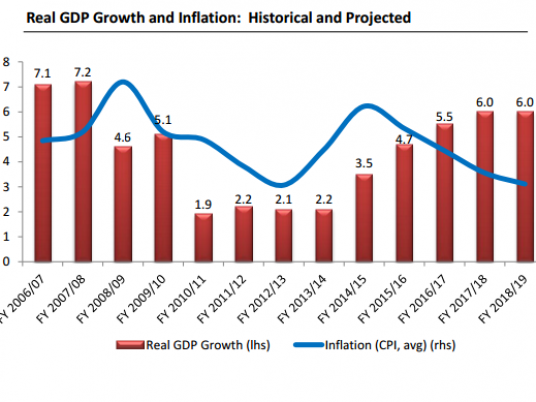 Egypt's annual urban consumer inflation quickened to 11.8 percent in October from 11.1 percent in September, the official statistics agency CAPMAS said on Monday.
Inflation fell in September after a rise this summer triggered by the government's introduction of fuel price increases.
Annual inflation reached its highest rate in nearly four years a year ago, then began falling until the fuel price hikes in July.
Mohamed Abu Basha, an economist at EFG-Hermes, said he had predicted a smaller increase.
"It came above expectations and that's solely due to the jump in the category of education", he said, noting that the back-to-school period usually spurs a price hike but not the 25 percent registered by CAPMAS for October.
He said other items across the consumer basket saw mild increases, such as 0.9 percent month-on-month for food prices.
The Arab world's most populous country has been trying to repair an economy battered by political upheaval, street protests and militant violence since a popular uprising toppled autocrat Hosni Mubarak in 2011.
President Abdel Fattah al-Sisi's government has started implementing politically sensitive economic reforms such as slashing energy subsidies in a bid to narrow the budget deficit and gain the confidence of foreign investors.