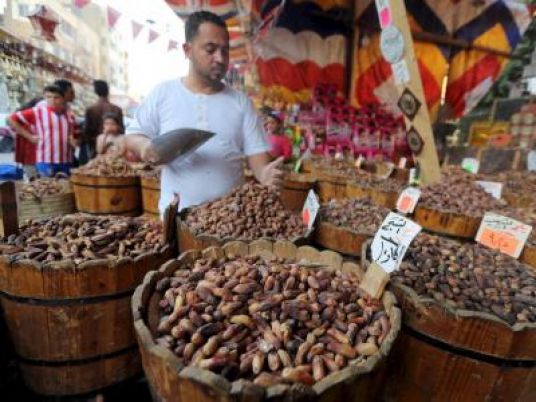 Egyptian inflation rates dropped for the second month running in July, the central bank said on Monday, as food price inflation slowed and the effects of removing energy subsidies wore off.
Urban consumer inflation dropped to 8.4 percent in July from 11.4 percent in June, the official statistics agency said on Monday.
That was the lowest reading since June 2014, the month before the government slashed energy subsidies and implemented a sales tax on alcohol and cigarettes that drove up prices.
Core annual inflation, which excludes items like fruit and vegetables whose prices fluctuate widely, dropped to 6.49 percent from 8.07 percent the previous month, the central bank said.
"With administered price hikes no longer distorting inflation, and global commodity prices set to remain low, we think inflation is likely to remain in single digits for the next 18 months or so," Capital Economics said in a research note on Monday.
Lower inflation could provide Egypt's central bank with the freedom to reduce interest rates, the note said, which the central bank has kept steady ever since a surprise 50-basis-point reduction in January.
But a long-awaited value-added tax, if passed, could push inflation back into double digits and make interest rate cuts unlikely, said Mohamed Abu Basha, an economist at EFG Hermes.
"The government said in its budget statement it is looking to implement the value-added tax this fiscal year … (and) from the level of revenues they budgeted, it looks like they have to do it relatively early in the (fiscal) year," Abu Basha said.
Egypt's economy grew 3 percent in the third quarter of the 2014/2015 fiscal year, which ended in March. That was slower than the 5.6 percent recorded in the first half of the fiscal year. Egypt's 2015/2016 budget projects growth of 5 percent.