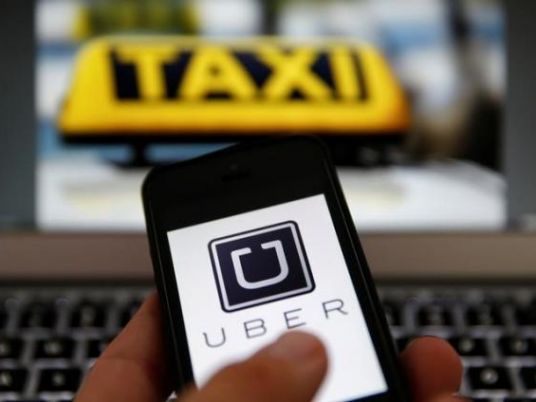 Egypt's Administrative Court issued a verdict Tuesday ordering the government to shut down ride-hailing services Uber and Careem and close their mobile applications for allegedly violating Egyptian law.
In March 2017, a legal case was filed by drivers of the regular white taxis, commonly seen across Cairo, who called on authorities to ban Uber and Careem, arguing that the two companies were "stealing" their customers.
The parties involved in the case were Uber and Careem on one side versus Egypt's Prime Minister and the Ministers of Transportation, Interior, and Finance. Those in favor of canceling the applications argued that it is allegedly illegal to demand a fee from customers when driving a privately-owned vehicle not registered as a taxi.
The case also argued that Uber and Careem have not been operating under any law regulating its practices, which has been harmful to regular taxi drivers, who, they claimed, abide by the law. The case also alleged that Uber and Careem drivers do not pay taxes, as regular taxi drivers supposedly do.
Using the GPS tracking system by Uber and Careem drivers also goes against the law, the case further claimed.
Since the emergence of Uber and Careem in the last few years, Egypt's regular taxi drivers have argued that their living standard has diminished because of the competition with the ride-hailing services. Regular taxi drivers have on a number of occasions organized marches in protest of Uber and Careem, urging the government to shut them down.
For consumers, Uber and Careem have largely been welcomed, not least since they are seen to provide more safety, properly regulated fees, and greater cleanliness. Regular taxi drivers are often accused of scamming their customers by propping up prices or using hacked taxi meters.