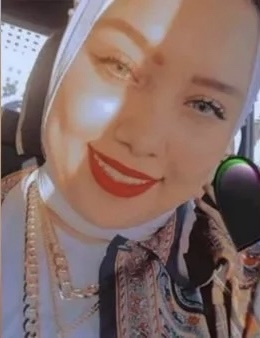 The Port Said Criminal Court on Monday, sentenced to death Mohamed Samir, who killed his fiancee, Kholoud al-Sayed Farouk.
During the hearings, the Public Prosecution presented an "audio recording" evidence convicting the defendant that proved that he had committed the crime.
In the evidence given the victim was seeking help from a colleague of hers, during the defendant's assault on her.
The representative of the Public Prosecution said that the defendant committed his crime after the victim decided to breakup with him, and he had previously threatened her with death.
The prosecution explained that the defendant completed the elements of the material crime, as he entered the victim's house, hit her head to the ground, and then strangled her until he was sure of her death, according to his statements in the investigations.
The Public Prosecutor referred the suspect to criminal trial in October on charges of premeditated murder of al-Sayed following disagreements between them, due to his excessive jealousy and his control over her social life.
The victim was forced to cut off their relationship to end their engagement, leading the suspect to murder her in his rage by strangling her.
The Public Prosecution established the evidence against the suspect from testimonies of 17 witnesses, and recordings of the CCTV installed in a property opposite the scene of the incident, which recorded the entry and exit of the suspect to and from the property at simultaneous time of the murder.
Authorities also obtained an audio recording of a telephone conversation between the victim and a co-worker, which coincided with the suspects attack on her, from which he was heard revealing that he has come to kill her as the victim begged for her life.
Among the witnesses was someone who said they saw the suspect sneaking from the balcony of the victim's residence moments before her murder.