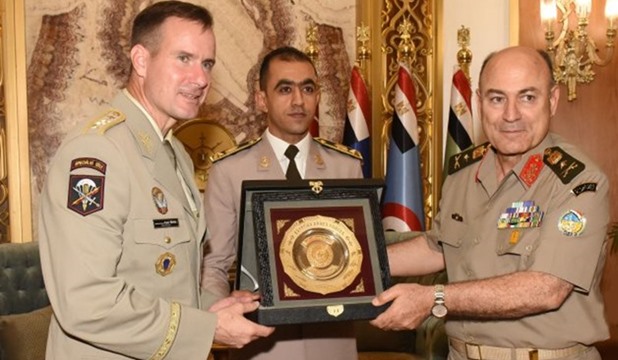 Army Chief of Staff Osama Askar received on Monday Chief of the General Staff of the Czech Army, Lieutenant General Karel Řehka, and his accompanying delegation.
They discussed means to develop military cooperation between the Armed Forces of the two countries in many domains.
Askar hailed the decades-long relations between the two countries, expressing hope the coming stage would witness more cooperation and coordination in a way achieving their common interests.
He hailed the distinguished participation of Czech personnel in the Multinational Force and Observers (MFO) in Sinai.
For his part, the Czech top general praised Egypt's efforts to support security and stability at regional and international levels.
The meeting was attended by a host of Armed Forces commanders and members of the delegation accompanying Řehka during his current visit to Egypt.