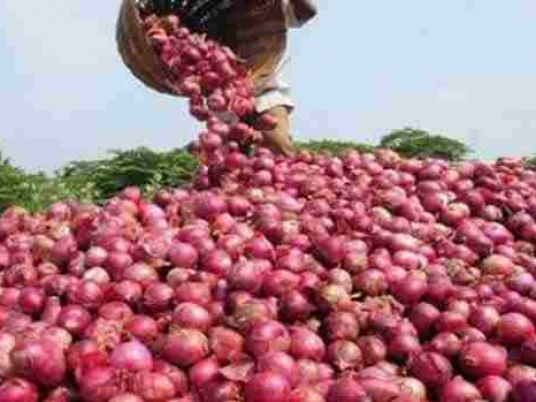 Head of the Central Department of Agricultural Quarantine at the Egyptian Agriculture Ministry, Ahmed al-Attar, announced Friday that Egypt will demand an explanation from Saudi Arabia over its decision to ban imports of Egyptian onion.
Saudi's Ministry of Environment, Water and Agriculture had earlier announced a temporary ban on Egyptian onion imports after it was proven to exceed the global limit for pesticide residues.
In statements to Al-Masry Al-Youm, Attar said that he had not received any official notifications from the Saudi side over the claim that it the onions were contaminated with pesticide residues.
Attar added that he would send an official letter on Saturday to verify the decision from Saudi Arabia. He pointed out that an agreement between both sides had previously been made stating that Saudi Arabia would notify Egypt on any rejection of onion shipments.
He also said that no onion shipments have come from Saudi Arabia in 30 years since the start of Egyptian onion exports to Saudi, and that Egypt's onions do not have pesticide residues.
Head of Pesticides Committee at the Egyptian Agriculture Ministry Mohamed Abdel Majeed expressed astonishment at the Saudi ban, asserting that the leaves of the onion makes no pesticide settle on it.
The movement of red onion trucks to Saudi Arabia from the port of Safaga was disrupted on Friday. Truck drivers, exporters, officials of the Agricultural Quarantine and the General Organization for Import and Export Control (GOEIC) were all confused after the ban.
Some exporters and truck drivers in the port terminals expressed concern that the ferries carrying their shipments to Saudi port of Daba would be confiscated.
Edited translation from Al-Masry Al-Youm