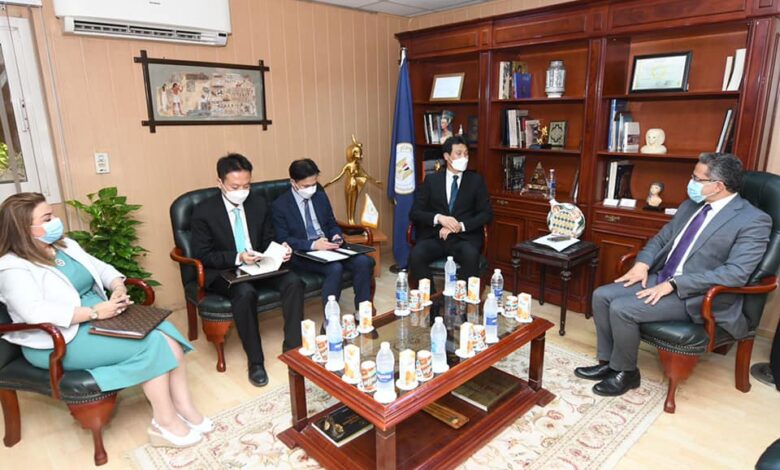 Egyptian Minister of Tourism and Antiquities Khaled al-Anany received the South Korean ambassador in Cairo Hong Jin-Wook, and his accompanying delegation, in the presence of the Minister Plenipotentiary Dalia Abdel Fattah, General Supervisor of the General Department of International Relations and Agreements.
The meeting discussed enhancing means of cooperation between the two countries in tourism and antiquities and promoting Egyptian tourist destinations in South Korea by preparing joint promotional programs to encourage the tourist movement from South Korea to Egypt.
They also discussed the possibility of benefiting from South Korean's technological expertise and working to implement projects to raise the efficiency of services provided to visitors, whether Egyptians or tourists, and improve their experiences by visiting museums and archaeological sites as part of the ministry's strategy for digital transformation.
The meeting also discussed organizing a temporary exhibition of Egyptian antiquities in South Korea, especially in light of the great interest of the Korean people in the ancient Egyptian civilization, the itinerary of the Holy Family's journey, and St. Catherine's Monastery.
During the past few days, a delegation from the Korean Cultural Heritage Authority visited Egypt to discuss ways to enhance cooperation with Egypt in the field of archaeological work