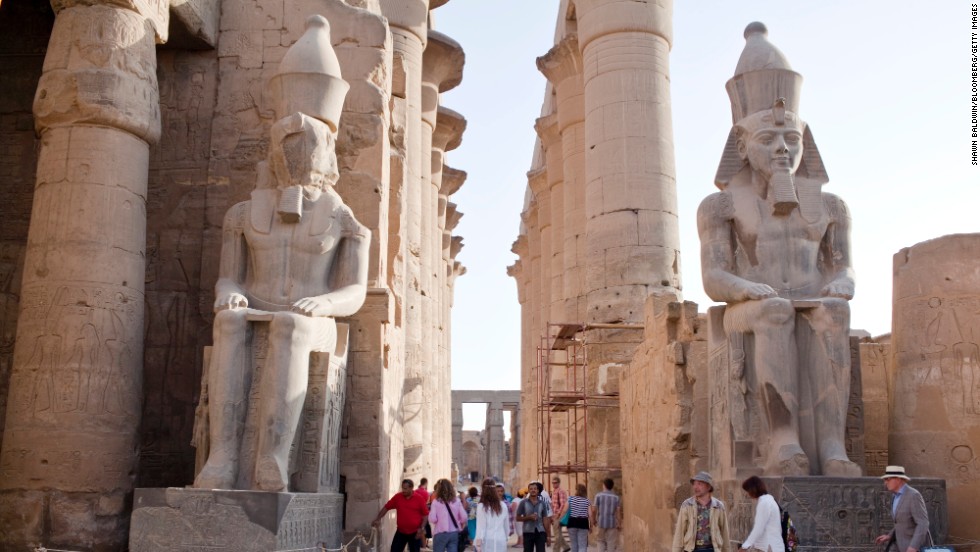 Egypt's Minister of Tourism and Antiquities Khaled al-Anany discussed with the heads of the European Union (EU) missions in Cairo the resumption of tourism between Egypt and the countries of the EU.
In a statement on Friday, the Ministry of Tourism and Antiquities said that Anany held an online meeting with the heads of the missions of 24 EU countries in Cairo.
During the meeting, Anany reviewed the precautionary measures taken by Egypt to ensure the health and safety of tourists and workers in the tourism sector.
He stressed that infection rates in the governorates of South Sinai, Red Sea and Matrouh, which are receiving foreign tourism as a first stage, have lower infection rates than some countries in the European Union.
Egypt resumed inbound tourism on July 1 in the coastal governorates.
The European side has reviewed the criteria for allowing citizens of non-EU citizens to enter its territories. The EU issued a list of approved countries on July 1, and will review and update it twice a month.
EU officials said that this list is only concerned with the entry of citizens from countries outside the EU, and not with the travel of European citizens abroad, stressing that there are no obstacles preventing EU citizens from traveling to Egypt.
They pointed out that European citizens can choose to take travel advice or not, and therefore there is nothing to prevent European citizens from traveling to Egypt.
Many of the EU ambassadors participating in the meeting expressed their satisfaction with the precautionary measures and health safety controls taken by the Egyptian government regarding the resumption of tourism. The Swedish ambassador praised these measures, explaining that he was keen to check these controls himself in the Red Sea governorate and on the northern coast.
The French ambassador promised to advise French people to travel to Egypt, and noted that French archaeological missions resumed their work in Cairo in early July.
General supervisor at the Department of International Relations and Foreign Affairs Maged Mosleh said that the Ministry of Tourism and Antiquities will continue its meetings with European countries, whether at the bilateral or sub-regional levels.
Mosleh said that there will be a meeting in this framework with the five Scandinavian countries through their embassies in Cairo.
Edited translation from Al-Masry Al-Youm