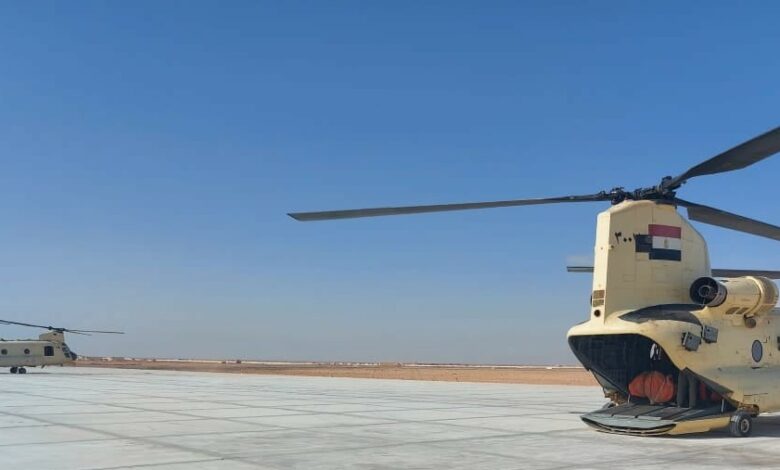 Two Chinook helicopters armed with advanced equipment took off from Egypt to help extinguish wildfires raging in the forests of Greece.
The military spokesman for the armed forces Gharib Abdel-Hafez, said that move comes upon Egyptian President Abdel Fattah al-Sisi's direct orders to support all friendly nations against any crisis.
Greek authorities are fighting huge forest fires, which are continuing for the eighth consecutive day, and reached the vicinity of the capital Athens, and other areasincluding the island of Evia, the second largest of the Greek islands.
Although temperatures fell 11 days after exceeding 40 degrees Celsius, winds also rose on Friday, fueling new flashpoints of fire.
By Saturday, a massive fire broke out in forests and homes towards Lake Marathon, the city's main reservoir, and was advancing up the slopes of Mount Parnitha.
Greek Prime Minister Kyriakos Mitsotakis says climate change is clearly responsible for the temperatures that "turned the country into a powder keg".
Athens is the hottest city on mainland Europe, with meteorologists predicting that average annual temperatures across the Mediterranean will rise by as much as two degrees Celsius over the next 30 years.