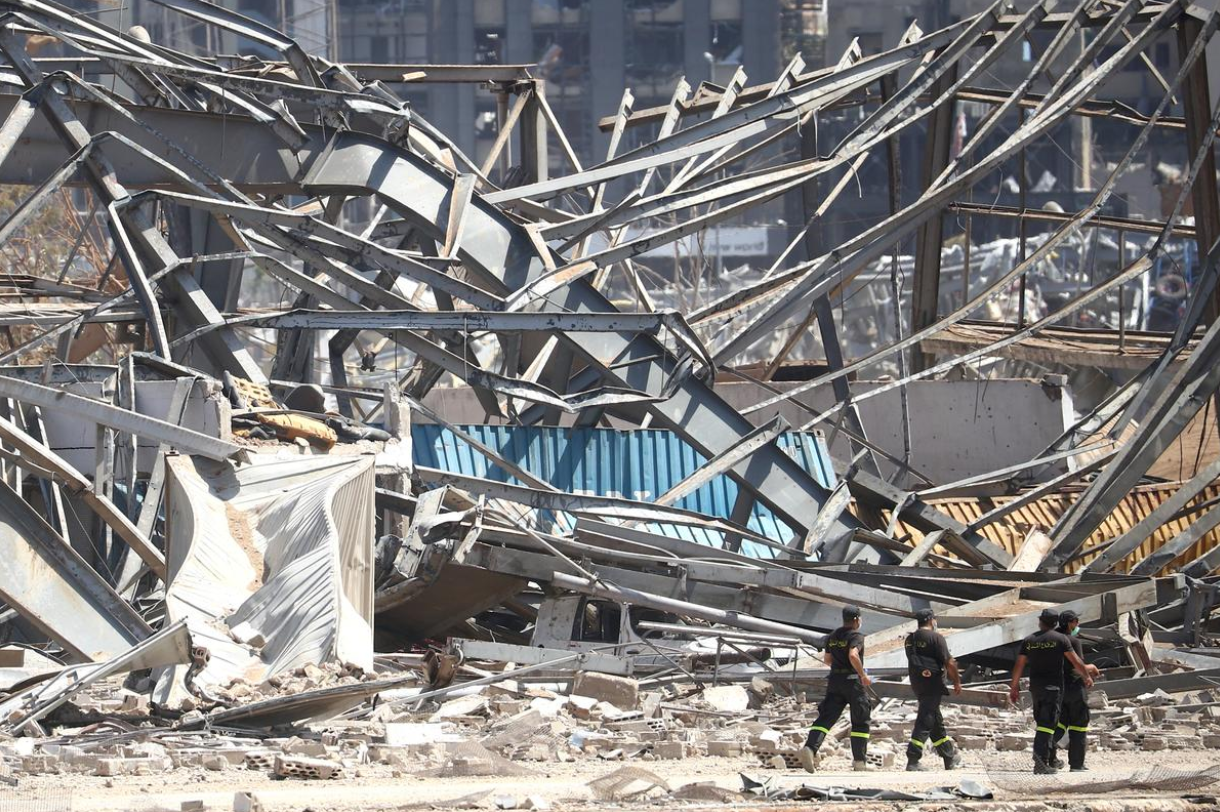 Egypt on Tuesday dispatched a third military airplane loaded with medical aid to Lebanon, to help deal with the aftermath of the Beirut Port explosion that occurred last week.
A massive warehouse explosion in the port of Beirut on Tuesday killed at least 200 people and injured over 4,000.
Egyptian President Abdel Fattah al-Sisi ordered his government to send urgent aid to Lebanon to help overcome the current crisis. This third shipment is loaded with medical and food supplies.
The representative of the Lebanese Armed Forces Command, Brigadier General Elias Jabr offered his gratitude and appreciation to the Egyptian leadership, which always stands by the countries of the world in times of disaster and crisis.
Secretary-General of the High Relief Commission in Lebanon Major General Mohammad Khair also expressed his deep thanks and gratitude for Egypt's ongoing efforts to stand by the Lebanese people in their current crisis.
Last week, Egypt launched a relief program to support Lebanon's recovery from the catastrophic explosion at the Beirut port. The aid extends over four phases, covering all aspects of required relief.
Egypt's ambassador to Lebanon Yasser Elwi said that Egypt's aid includes medicines, medical supplies, specialized medical teams, food, and materials for the reconstruction effort.
Edited translation from Al-Masry Al-Youm
Image: Members of the rescue team walk at the damaged site of Tuesday's blast in Beirut's port area, Lebanon August 8, 2020. (REUTERS/Hannah McKay)