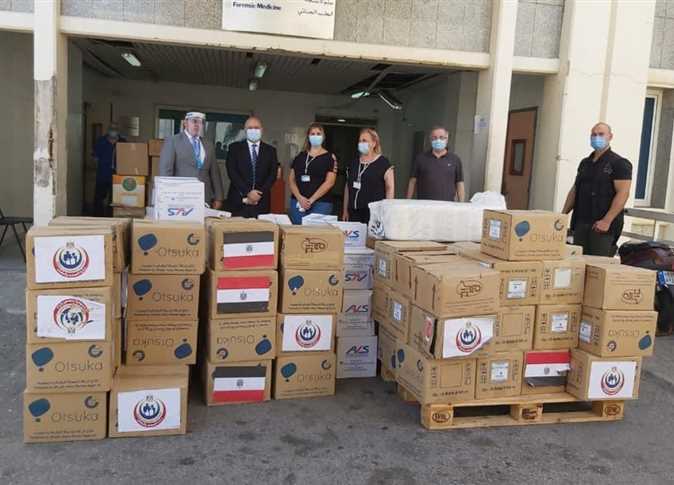 Egyptian ambassador to Lebanon Yasser Elwy visited the Karantina governmental hospital in Beirut, where he inspected damage caused by the recent explosion, and delivered two tons of medical aid and medications.
The aid forms part of Egyptian efforts to support the Lebanese medical system, which has been suffering under the weight of a prolonged economic and political crisis, as well as the coronavirus pandemic and the Beirut Port explosion.
Elwy stressed the depth of Egyptian solidarity with Lebanon, noting that the Karantina Hospital was established by Ibrahim Pasha 180 years ago, thus demonstrating historical ties.
He added that the first ship coming from Egypt will arrive in Lebanon next week, and will be loaded with glass, aluminum and insulating materials, which represent a priority for Lebanon at the present time.
Egypt on Wednesday dispatched a fourth military airplane loaded with humanitarian aid to Lebanon, in accordance with Egyptian President Abdel Fattah al-Sisi's directives to provide Lebanon with assistance in dealing with the aftermath of the Beirut Port explosion that occurred on August 4.
The airplane carried 14 tons of food for the Lebanese people.
Last week, Egypt launched a relief program to support Lebanon's recovery from the catastrophic explosion at the Beirut port. The aid extends over four phases, covering all aspects of required relief.
A massive warehouse explosion in the port of Beirut last Tuesday killed at least 200 people and injured over 4,000.
Edited translation from Al-Masry Al-Youm