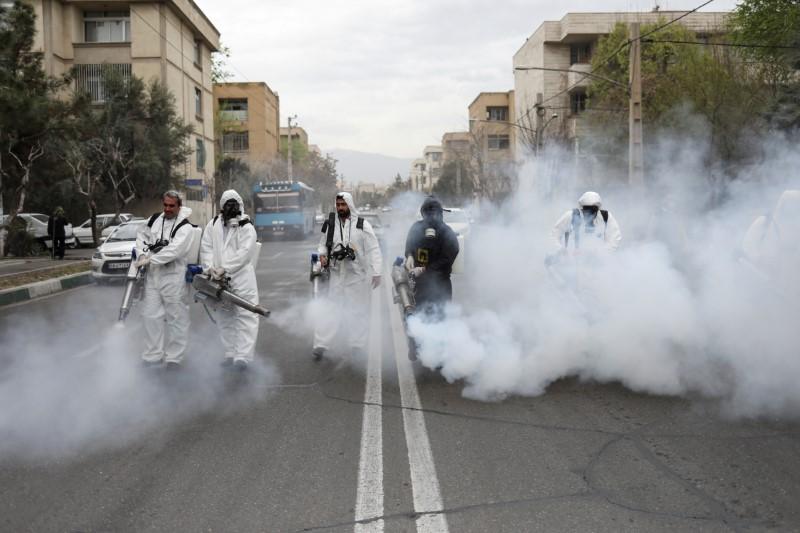 Egypt's Financial Regulatory Authority (FRA) has donated LE250 million of its available surpluses to support governmental efforts helping the most economically vulnerable groups expected to suffer most from the coronavirus outbreak.
The FRA's head Mohamed Omran told the Middle East News Agency (MENA) on Sunday that the decision emerged from the FRA's belief that all state and private sector institutions must join together to support the country in this trying time.
Omran hoped that all state institutions would have surpluses to mobilize the capabilities and efforts from various authorities, helping the government ease its increasing burdens.
President Abdel Fattah al-Sisi announced a LE100 billion comprehensive plan to counter the coronavirus and its negative impact.
And cabinet spokesperson Nader Saad on Saturday evening said that a large number of citizens demanded that the government dedicate bank accounts to receive donations against the coronavirus.
During a phone-in with Ahmed Moussa's TV show "Ala Massoulity" (By My Responsibility), Saad said that the Tahya Masr Fund has opened up the account number 037037 in all Egyptian banks for donations in times of crisis.
These donations, he explained, will go towards afflicted families from the coronavirus – he added that state servants are not impacted as their wages are paid for them in a timely manner.
The government shut down schools for two weeks starting March 15 and suspended flights beginning on Thursday, March 19 at 12 pm and lasting until March 31.
The authorities also suspended Friday prayers and congregation prayers in mosques nationwide as part of measures against the novel coronavirus. Churches are also closed.
Egypt announced on Saturday nine new coronavirus cases and two additional deaths, bringing the total number of cases confirmed so far in the country to 294.
Ten people have died from the virus in Egypt.
The World Health Organization (WHO) announced that COVID-19 was officially a pandemic on March 11.
There have been over 308,595 confirmed cases of coronavirus worldwide and upwards of 13,069 deaths.