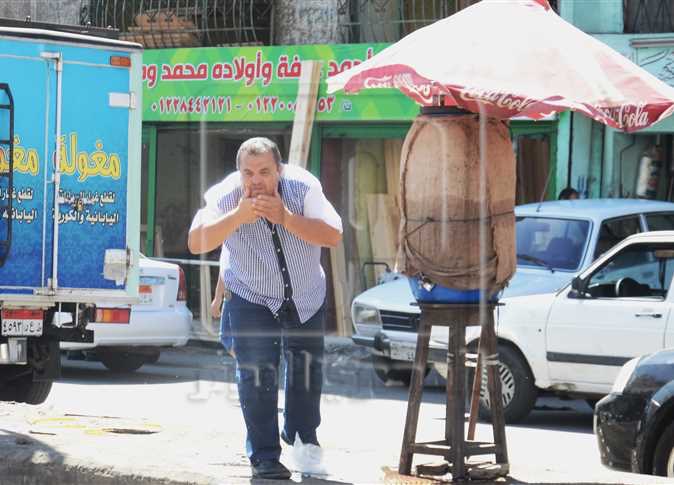 Eight Arabian horses will be flown from Cairo Airport to the European Union on Monday, seven years after the EU imposed a ban on the import of Arabian horses from Egypt in 2010.
Deputy Minister of Agriculture and Land Reclamation, Mona Mehrez, said that the horses were isolated, according to the agreement with the European Union. Samples were withdrawn from the horses and analyzed at the international laboratories adopted by the European Union in Dubai, in accordance to the agreement, she added.
The results of the analysis confirmed that the horses were free of diseases such as equine influenza, dourine and glanders, that prevented their export, Mehrez added.
The General Organization for Veterinary Services implemented the measures requested by the European Union to lift the ban. The stipulations included banning the transfer of horses from the south to the north, registration and numbering of horses, the issue of veterinary certificates for export, in accordance with the European legislation, and carrying out serological surveys on horses in Egypt in coordination with the armed forces.
Mehrez told Al-Masry Al-Youm that these measures aimed to preserve Egyptian breeds of pure Arabian horses and to strengthen Egypt's ability to export distinctive Arabian horses to various international markets, including the European Union.
Egypt has a comparative advantage in the production of Arabian horses, with 1,060 horse farms that apply the proper sanitary and veterinary standards for more than 25,000 of the pure-bred equines.
The export of Arabian horses from Egypt is carried out in accordance with European Union requirements for equine breeding, in coordination with the Al-Zahraa Arabian Horse Farm and the Animal Production Sector, said President of the General Organization for Veterinary Services Ibrahim Mahrous. He added the new measures aimed to revive the Arabian horses industry in Egypt.
The horses are not only vetted for diseases but are also all required to have passports and should be transported from the breeding farm to the quarry directly in a horses' vehicle cleaned with a disinfectant, he said.
Edited translation from Al-Masry Al-Youm