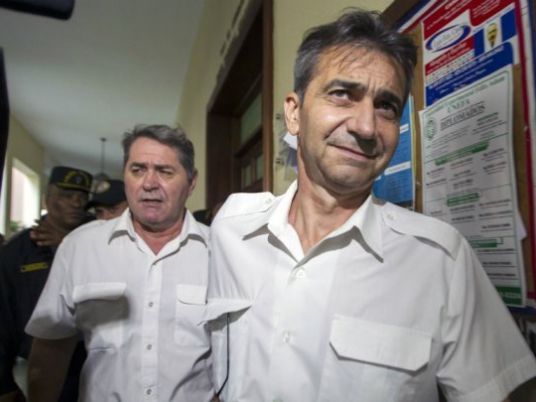 Egypt is to extradite a Frenchman to the Dominican Republic for his alleged involvement in the escape of two pilots sentenced to prison in a drugs case, an official said Saturday.
The prosecution ordered the extradition of Christophe Naudin, a criminologist and aviation security expert who was arrested on February 4 in Cairo, an interior ministry official who requested anonymity told AFP.
"The procedure for his extradition will begin on Sunday," the official said.
Naudin's wife Michele confirmed the news.
"We have just been informed of the imminent decision by the attorney general in Cairo of the extradition of my husband to the Dominican Republic," she told AFP.
Naudin is suspected of helping pilots Pascal Fauret and Bruno Odos flee the country in October after they had been sentenced to 20 years in prison in a case dubbed "Air Cocaine".
On February 11, an appeals court in the Dominican Republic upheld the 20-year prison sentences for the two pilots after they were sentenced in absentia in January.
Odos and Fauret were arrested in March 2013 as they were about to depart from Punta Cana in a private jet that was found to be carrying 680 kilos of cocaine.
Convicted of drug trafficking in August, they were released pending appeal but barred from leaving the Caribbean nation.
Somehow, they managed to flee the country and return to France, vowing to clear their names.
The former military pilots, who have always maintained their innocence, were arrested in November near the French city of Lyon.