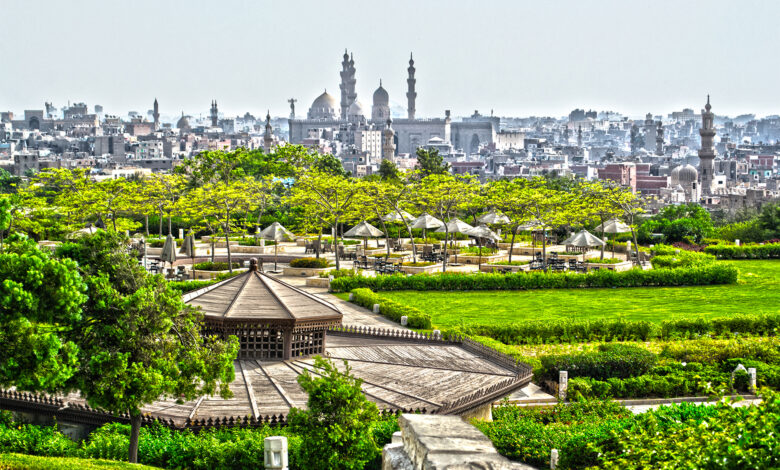 Egypt is now the first country in the Middle East and Africa to issue green bonds, Finance Minister Mohamed Maait  announced in a meeting between Environment Minister Yasmine Fouad, Planning and Economic Development Minister Hala al-Saeed.
They discussed green economic tools and transformation mechanisms for green recovery, stressing the importance of green finance as an essential part of the global system.
Green finance is an essential part of the global system.
A strong move is being made towards expanding the financing of projects compatible with the environment to reduce pollution and preserve the health of citizens, Maait said.

He added that Egypt, now hosting the UN Climate Change Conference 2022, will prove that it has taken serious steps for green recovery through projects that promote renewable energy under the presidential "Hayah Karima" (A Decent Life) initiative.

This shift towards a green economy takes a large space in the discussions and strategic vision of the state, Maait continued, referring to harmony between state institutions to attract development funds for major environmentally friendly projects – especially in light of the global strategy towards green finance.
The ministers discussed international experiences representing great strides in the application of green economic tools and legislation supporting green finance.
Egypt signed earlier in October facilities worth two billion dollars to meet financial needs for various environmentally friendly projects.
The financing facilities were signed on for a term that complies with the principles of environmental, social and corporate governance (ESG), the Ministry of Finance said in a statement.
Fouad in June announced that fifty percent of the state's projects starting this year will be green in order to help preserve the environment, in addition to involving the private sector in the waste management system by converting it into energy.
In October 2020, Egypt's International Cooperation Minister and the Governor of Egypt at the World Bank, Rania al-Mashat said that Egypt has succeeded in offering the first green bonds in the Middle East and North Africa worth US$750 million, to finance expenditures related to green projects which take into account environmental standards.
It will also support the implementation of the sustainable development plan in transport, renewable energy and pollution reduction, she added.