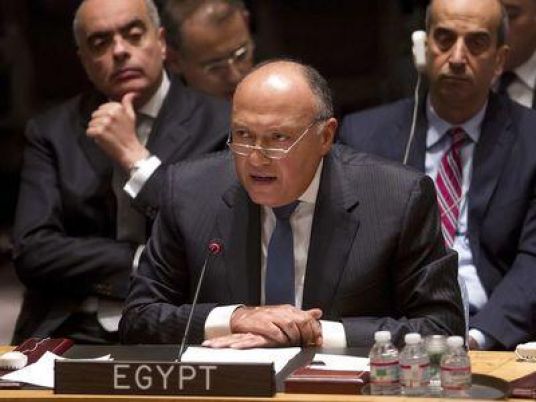 In a speech at the Organization of Islamic Cooperation's Istanbul summit, Egyptian Foreign Minister Sameh Shoukry spoke out on Wednesday against the US decision to allocate Jerusalem as the capital of Israel, denouncing Trump's proclamation and the decision to move the US embassy to the holy city as a violation of international law.
Shoukry is leading the Egyptian delegation for the Turkey-based summit, and his speech came in the first session of the summit, possibly indicating the topic of discussions which will take place throughout the summit.
Highlights of Shoukry's speech were posted by the official Spokesperson for the Foreign Ministry, Ahmed Abu Zeid, on his Twitter account.
Shoukry emphasized that the Egyptian people will not tolerate the current situation of Jerusalem and Palestinians, saying that regional and global stability could be affected by the controversial move.
He also spoke of committing to the peace process, "[There are] no fair compromises without the two-state solution.
Immediately after Trump's Jerusalem announcement, protests erupted across the West Bank and the Gaza strip, as the Islamist group Hamas urged Palestinians to launch a fresh uprising against Israel.
The status of Jerusalem is one of the thorniest barriers to a lasting Israeli-Palestinian peace. Its eastern sector was captured by Israel in a 1967 war and annexed in a move which was not recognized by the international community.
Palestinians claim East Jerusalem as the capital of an independent state they seek.