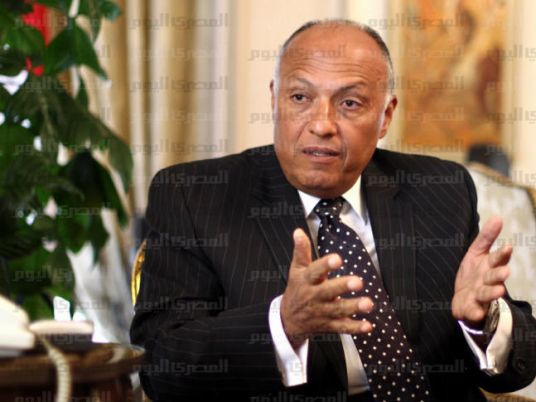 Egyptian and British officials have voiced support for the internationally-recognized Libyan government's call to lift an arms embargo imposed on its forces in order to give them leverage in their battles against their Islamist rivals.
Egyptian Foreign Minister Sameh Shoukry and deputy adviser to the UK's National Security Council, Gwynne Jenkins, said it was necessary that the United Nations positively respond to the Libyan government's call in order to enable it to combat "terrorism".
Both officials, meeting in Cairo on Thursday, stressed on the need for a "national accord" government in Libya, a country divided between the Islamist-led Libyan National Congress in Tripoli and the internationally-recognized government Abdullah al-Thinni in Tobruk.
Last March, the UN Security Council turned down a British draft resolution recommending the weapons embargo to be lifted.