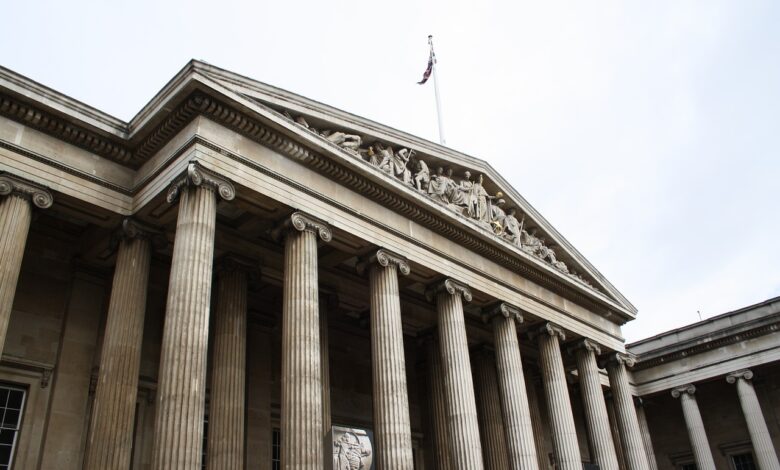 Egypt's Secretary General of the Supreme Council of Antiquities Mostafa Waziri on Saturday confirmed that communication is ongoing with the British Museum regarding details of Pharaonic artifacts that were stolen.
Waziri chaired a meeting for the council with the aim of following up on the theft of various artifacts from the British Museum in London, and what was being done about it.
The meeting touched on the existing communications with the British Museum's administration regarding what exactly had been stolen and to which particular department or section in the museum they belonged.
The museum stated it was awaiting the results of the ongoing investigations, which will be provided to the Egyptian Tourism and Antiquities Ministry as soon as they are done.
The Supreme Council of Antiquities meeting affirmed that the Egyptian state, with all its institutions, will continue to take all necessary measures to recover any artifact proven to have left Egypt illegally, out of its desire to preserve its ancient heritage.
Since 2014, Egypt has been able to recover more than 30,000 artifacts.
These include the  sarcophagus of the priest Nedjemankh in 2019 from the Metropolitan Museum, the sarcophagus of the priest "Ankh-en-Maat", also known as the "Green Coffin", at the start of 2023 from the Houston Museum of Natural Sciences in the United States, and a fragment from the head of a King Ramses II statue from Switzerland about two months ago.
A shocking crime
The chairman of the British Museum, George Osborne, announced earlier this month that 2,000 artifacts have been stolen from the museum, including gold jewelry and precious stones.
Osborne explained that an investigation is now underway to find out what was stolen, and clarified that they believe that the number of stolen pieces is approximately 2,000 as a preliminary number
He added, "We have already begun recovering some of the stolen items," without giving any details about what was recovered or how.
Osborne said he did not believe there had been any deliberate cover-up after the museum previously dismissed a warning in 2021 that thefts had occurred, but added there could have been some "potential groupthink" at the top of the institution who did not believe an insider was stealing.