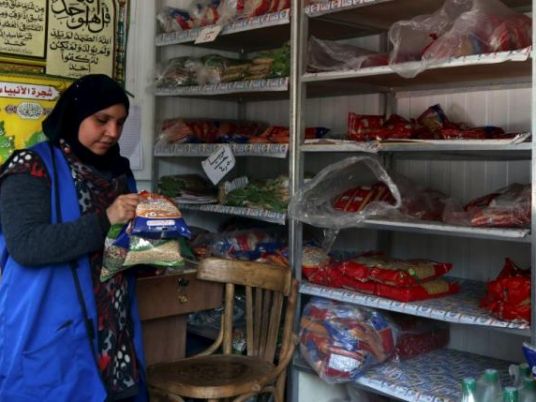 Egypt's government has formed a cabinet-level committee that will determine how much profit can be made from the sale of essential goods, but will not set prices, Prime Minister Sherif Ismail said on Wednesday.
Egyptians have complained of shortages and rising prices of basic food items in the past few months, due in part to a shortage of hard currency in the country.
The committee will "devise the proper mechanisms" for setting profit margins for sales of basic goods and products both local and imported, the government said in a decree signed by the prime minister and seen by Reuters. It did not specify what the mechanisms would be.
The government did not identify which goods would be covered, although rice, sugar and wheat are among goods considered essential in Egypt.
Ismail, talking to reporters on Wednesday, denied media reports that the government planned to set prices of basic goods. The committee would only set profit margins on sales, he said.
Commodities traders told Reuters that setting prices would likely prove impossible. One trader said Ismail's distinction between profit margins and price setting may be semantic.
The committee will be chaired by Ismail and include the ministers of development, trade, finance, investment and supply as well as representatives from the defence ministry, the intelligence agency, and several state consumer and anti-corruption watchdogs.
Egypt's central bank has allocated $1.8 billion to ensure six months' of reserves in all strategic goods after widespread sugar shortages prompted talk of an impending food crisis.