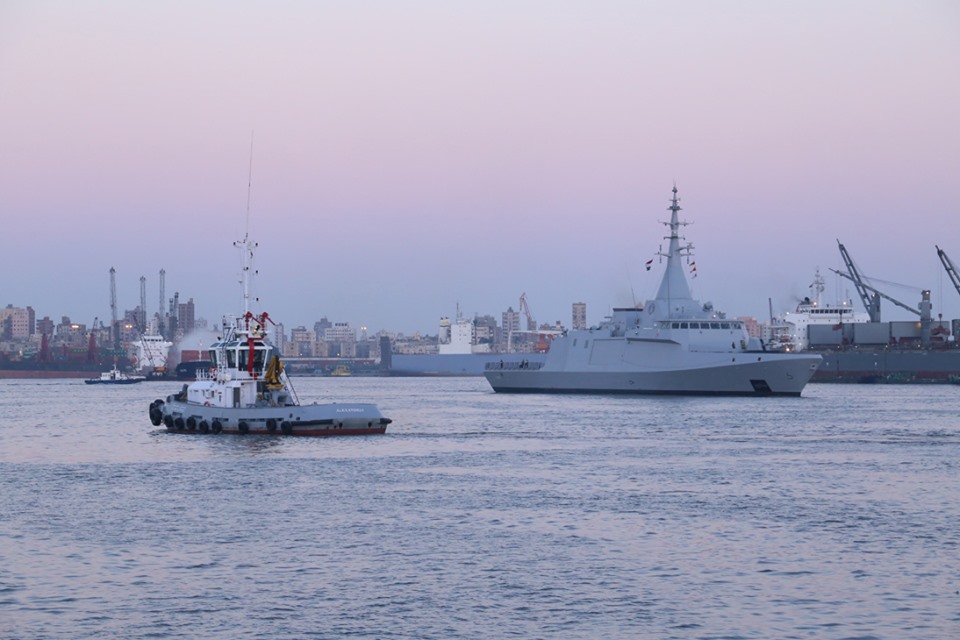 Egypt and France started on Tuesday the joint military exercise Ramses 2019 on the Mediterranean Sea. Units from the navy, air forces and navy special forces from both countries are participating in the air-sea training.
A statement from the Egyptian Ministry of Defense said that the training will "last for several days in Egypt." The statement also said that the training comes in the framework of the annual plan for joint exercises carried out by the armed forces to promote and support military cooperation with fraternal and friendly countries.
The French side is participating in the training with the helicopter carrier Charles de Gaulle and the accompanying combat group in addition to elements of the French Special Forces and a squadron of fighter jets called Rafale.
Egypt is participating with a formation of frigates, modern missiles launches and elements of the Egyptian navy's special forces in addition to a number of F-16 fighter aircrafts working with the fighter aircrafts of Rafale.
The training involves several activities that contribute to unifying the operational abilities of the forces to plan and manage joint naval and air battles.
The training also aims to enhance the skills of the participating naval and air crews, present combat and field experiences from both sides, and prepare forces to carry out joint missions under varied circumstances.
The training comes in light of the growing partnership and military cooperation between the Egyptian and French armed forces and shows the strong combat capabilities and level of training that the participating forces have reached to meet the challenges facing the maritime security of the region and secure vital international objectives on the Mediterranean Sea.