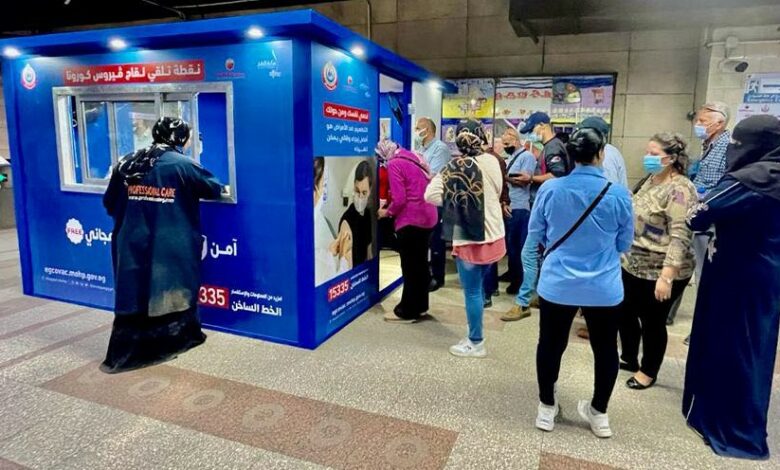 The Cabinet Media Center in Egypt denied on Wednesday reports from social media claiming that COVID-19 vaccines are available in pharmacies.
The Media Center contacted the Ministry of Health and Population, which also denied the claims and stressed that there is no grounds for providing coronavirus vaccines in pharmacies.
The center confirmed that the various types of coronavirus vaccines are provided and made available only within the centers designated to receive vaccines across the country.
These are in addition to fixed vaccination points in metro, and train stations, commercial markets, and mobile medical convoys. The conditions for storing vaccines require special methods to preserve their validity from damage, and that the medical teams working in these centers are trained on how to vaccinate citizens, safely and professionally.
The center stressed that there is periodic inspection to all vaccination centers in governorates, to follow up the progress of work in them and to ensure the availability of vaccines of all kinds.
The Media Center appealed to various media outlets and social media users to investigate accuracy and objectivity in publishing news, and to communicate with the concerned authorities to check before publishing information that is not based on any facts.
He said that in case of any inquiries, please refer to the ministry's website (mohp.gov.eg).
To report any rumors or false information, please send it to the WhatsApp numbers of the Cabinet Media Center (01155508688 -01155508851) 24 hours a day, seven days a week, or via e-mail ([email protected]).