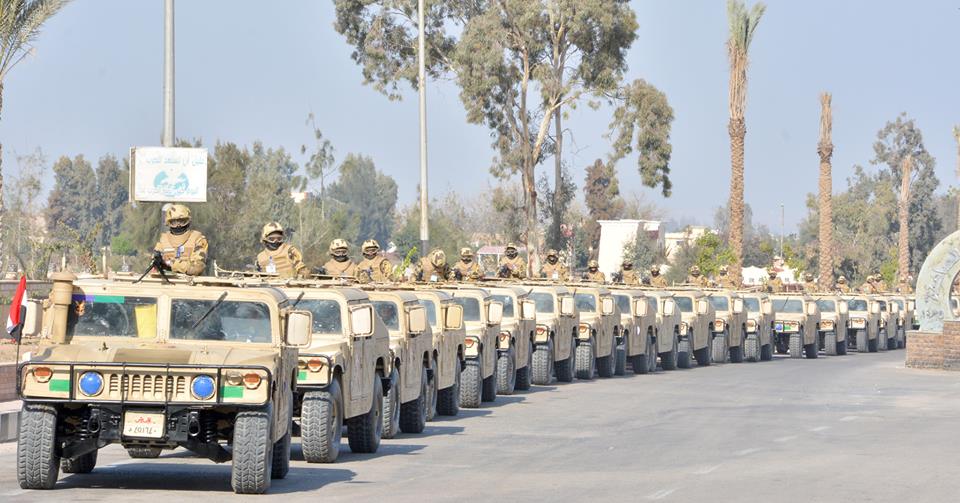 Egyptian Armed Forces personnel headed on Monday to participate in a joint military exercise with the armed forces of the Gulf Cooperation Council (GCC) armies in Saudi Arabia dubbed "Gulf Shield 1".
Army personnel from land, navy and air forces of the Gulf countries are taking part in the exercise.
The training aims to exchange experiences in the areas of planning, organizing and implementing various military activities, refining the skills of the participating personnel and developing their ability to carry out tactical and non-stereotyped tactical tasks in different theaters of operations to secure vital objectives and protect navigational corridors.
The training comes within the framework of the joint training plan of the Egyptian Armed Forces with fraternal and friendly countries to exchange experiences and enhance military cooperation.
In a related context, Chief of Staff of the Armed Forces Mohamed Farid met with Major General Khalifa Bin Abdullah Al Khalifa, Director of Military Intelligence in Bahrain and his accompanying delegation currently visiting Egypt, in the presence of a number of Egyptian army leaders. The meeting dealt with a number of issues and topics of common interest and the exchange of experiences in various military fields.
Edited translation from Al-Masry Al-Youm