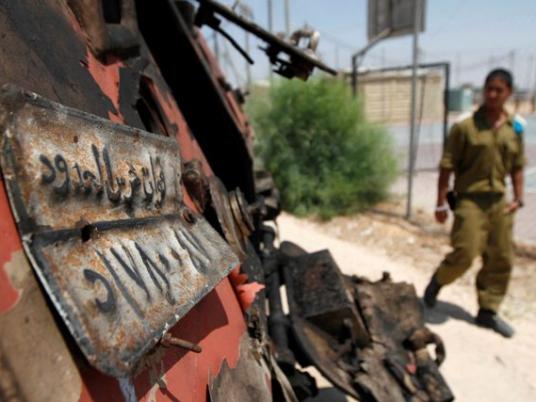 Egyptian officials and senior figures in the Hamas movement, which controls the Gaza Strip, have devised plans to preempt any attacks similar to the 5 August attack in Rafah which killed 16 Egyptian border guards, pan-Arab newspaper Al-Hayat reported Friday.
The soldiers were killed near Egypt's border with Gaza and Israel when masked gunmen attacked a military checkpoint two miles from the Karam Abu Salem border crossing. The assailants were shot dead after commandeering a tank and crossing the Israeli border.
The London-based Al-Hayat newspaper cited Egyptian and Palestinian sources as saying that the plans came after meetings between the two sides.
The newspaper described the talks as a significant development in security cooperation between Egypt and the Palestinians that would contribute to preserving Egypt's national security.
The talks were attended by Ahmed Jabari, head of Hamas' military wing, the Ezz Eddin al-Qassam Brigades; Moussa Abu Marzouk, vice head of Hamas' political bureau; and Hamas official Ayman Taha, according to an Egyptian source.
The source added that the talks were part of an agreement between the two sides to form a security committee to follow up on the Rafah attack.
Gaza Prime Minister Ismail Haniyeh on 6 August, one day after the attack, called for the establishment of a permanent security coordination committee with the government of Egypt.
"Compromising the security of Egypt is a compromise to Palestinian national security," Haniyeh said at an emergency meeting of his government in Gaza on 6 August.