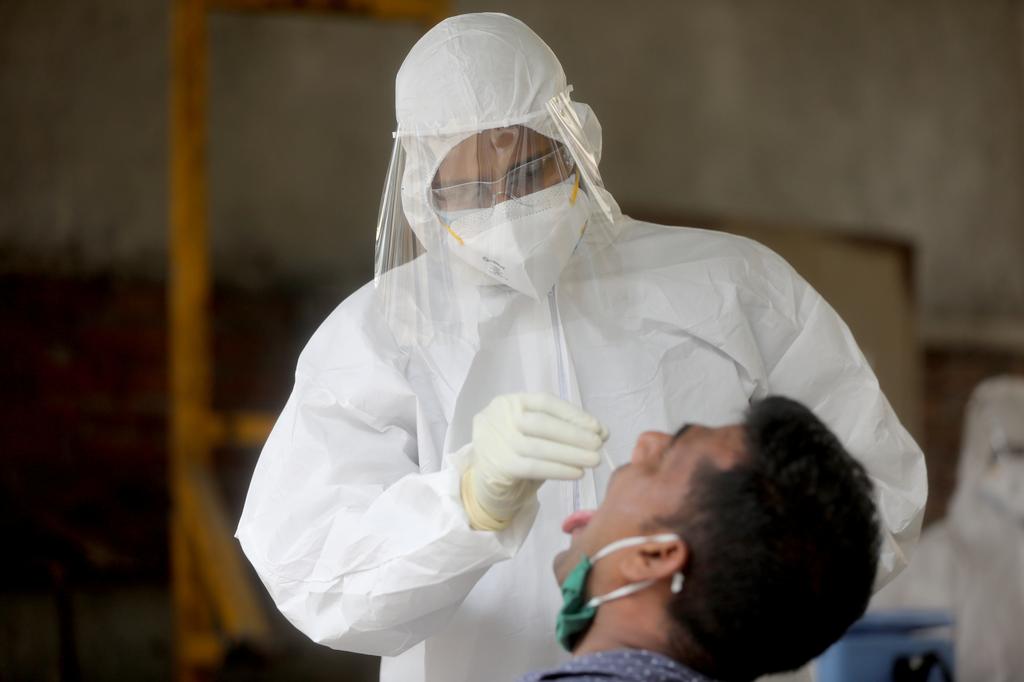 The Johns Hopkins University reported that a
mong Arab countries, the largest numbers of coronavirus cases were in Saudi Arabia (217,100), followed by Qatar (100,900), Egypt (77,200), Iraq (64,700), the UAE (52,600), Kuwait (51,200) and Oman (48,900).
The average daily coronavirus infection rate globally jumped to 209,500 cases on Monday following a gradual decline from the peak of 216,000 cases on July 1.
By Wednesday morning, the total number of infections worldwide exceeded 11.8 million, with over 544,000 deaths, and more than 6.4 million cases recovered.
The US approached three million cases, while Brazil recorded over 1.6 million.
India recorded 742,400, Russia 693,200 (the figure does not include the latest statistic published on Wednesday) and Peru 309,200 cases.
On Tuesday, Egypt's Ministry of Health and Population announced that 480 people who have recovered from coronavirus have been discharged from hospitals, after receiving the necessary medical care and recovery according to the guidelines of the World Health Organization.
The spokesperson for the Health Ministry Khaled Megahed said that 1,057 new cases tested positive for the virus, and 67 others died.
Megahed stated that the total number of cases in Egypt until Tuesday recorded 77,279, including 21,718 cases that have been cured, and 3,489 deaths.
The Ministry of Health stressed that it continues to raise its preparations in all governorates, taking all necessary precautions against COVID-19.