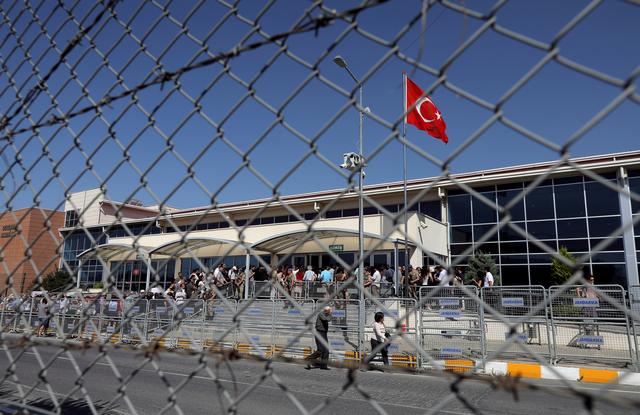 Egypt's Foreign Minister Sameh Shoukry stated that Egypt appreciates recent statements made by Turkey, as it shows an interest in moving to a stage of political openness, which he hopes will lead to further action.
Shoukry added during a telephone interview with the "Cairo Talk" program that if Turkey suspending hostile channels was documented and stable, then it takes into account the rules of international law by not interfering in the internal affairs of other countries.
"What we care about is closing the Brotherhood's channels, and this is considered a positive development," he said.
Regarding Lebanon, Shoukry added that "We care about the Lebanese issue as (Lebanese) people have suffered in the recent period. Egypt calls for the formation of a specialized cabinet to be entrusted with making the right decisions and upholding the Lebanese interests."
Libya also represents a national security issue for Egypt, he said, as their stability is linked. He added that the date for the return of the Egyptian embassy to Libya will be in coordination with the UN envoy to assess the situation.
Fugitive Muslim Brotherhood journalist, Moataz Matar recently announced the suspension of his program "With Moataz", which was broadcast on the al-Sharq channel from Turkey, according to Shoukry.
On Saturday, Matar said, "My program is on open leave, and our duty is not to burden Turkey at all, because it has endured a lot over the past seven years… Turkey is looking for its rights and is being blackmailed because of (Muslim Brotherhood channels broadcast from its lands)", he said.