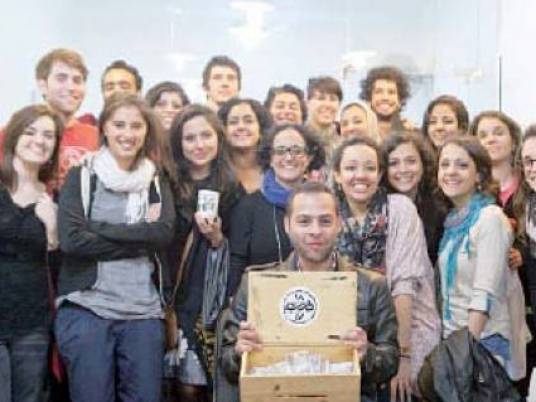 Egypt expects to cut its trade deficit by $11-$12 billion in 2016 as part of efforts to ease an acute dollar shortage and is encouraging domestic industries to fill the void as imports plummet, Trade and Industry Minister Tarek Kabil said.
Speaking as part of the Reuters Middle East Investment Summit, Kabil said Egypt had produced about $4 billion worth of import substitutes since the start of the year and aimed to grow domestic industry by 8 percent in three years.
"If you look at last month's report, industry grew by almost 20 percent, because it has to fill the gap of the imports. Some of (the imports) are unnecessary and some is real consumption that Egyptian industry has to fill the gap for," he said in an interview at his wood-paneled offices in Cairo.
He said local companies were producing substitutes primarily in food industries, but also building materials, chemicals, leather and furniture.
Egypt has struggled to overcome a crippling dollar shortage since the 2011 uprising caused foreign investors and tourists, key earners of foreign exchange, to flee.
The shortage is exacerbated by a severe trade imbalance – Egypt imported $67 billion worth of goods in 2015 but exported just $18.5 billion, according to trade ministry data.
Central bank governor Tarek Amer said in January Egypt aimed to cut its import bill by 25 percent to ease dollar demand.
Egypt has this year raised customs tariffs on luxury goods, plugged customs loopholes, and tightened quality controls.
Together with dollar rationing and capital controls that have made it difficult for merchants to obtain enough foreign exchange to pay for cargoes, the measures have curbed imports.
Prices of imported goods have soared as merchants are forced to source their dollars on the black market for as much as 15.5 pounds per dollar, a wide spread over the official rate of 8.8 pounds. Some imported goods have become scarce.
Kabil said the trade deficit had narrowed by $8 billion in the first nine months of this year, with imports falling $7 billion but exports – key to bringing more dollars into the economy – rising by only $1 billion.
But the moves have prompted complaints from manufacturers who say they struggle to import components and raw materials or pay more for them as they have to source dollars on the black market. The result: more expensive end products that are less competitive abroad.
Doubling exports
The minister, a former PepsiCo executive, said low labor costs would help keep manufacturers competitive as Egypt seeks to double its exports in the next five years.
Egypt has created an export development agency to market Egyptian products abroad, Kabil said. It is focusing on Africa, where Egypt has a competitive as well as geographical advantage. The aim is to increase exports to Africa from $4 billion now to $8 billion five years, or 20 percent per year, he said.
"We have already opened a logistics center in Kenya … last month," said Kabil. "We have a direct shipping line now from Egypt to Kenya and we're expanding on that … Kenya is a no-brainer because it has access to five immediate countries next to it."
To boost manufacturing, Egypt has increased the amount of industrial land available and will offer 10 million square meters on 30-year-leases this year, he said.
It has already offered about 5 million square meters and is working on fully integrated industrial parks dedicated to small manufacturers.
"We have been focusing on this because there is a severe shortage of industrial land," Kabil said. "We are looking for exports to be 50 percent of imports within three years."