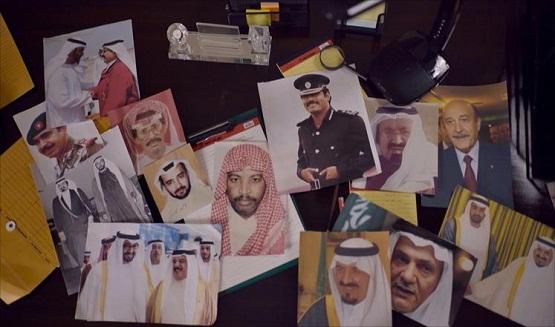 Qatar-based TV network al-Jazeera recently broadcast a documentary series in which it accused Egypt of providing weapons to Qatari military officers who were planning to conduct a military coup in 1996 against former Emir Hamed bin Khalifa Al-Thani.
In the first part of the series, which went by the title of "Ma Khafyia Kan Azem Qatar 96" (What is greatest), the network featured participants of the planned coup, all of whom claimed that Egypt, together with Saudi Arabia, UAE and Bahrain, were planning to sponsor a military takeover to be carried out by Qatari army men.
The officers said that then-head of the Egyptian General Intelligence Omar Suliman had pledged to provide weapons to them, adding that the Egyptian Intelligence service told them that two Egyptian army officers, who at the time were serving in the Qatari army, would support them by mobilizing the Egyptian expat community in Qatar.
Furthermore, the sources stated that high-ranking officials from the UAE, Bahrain and Saudi Arabia were supervising the execution of the operation. These officials supposedly included current King of Bahrain Hamad bin Isa Al Khalifa, who at time served as crown prince, Saudi Prince Sultan bin Abdulaziz Al Saud, current Crown Prince of Abu Dhabi, and Deputy Supreme Commander of the UAE Armed Forces Mohammed bin Zayed Al Nahyan.
According to the documentary, the Egyptian weapons were delivered to a nearby border area between Saudi Arabia and Qatar, which was used as a gathering point for the officers who would execute the military coup.
The officers have since faced death penalties in trials that took place after the coup failed to materialize after one of them revealed the plan hours before its launch.
The officers said that the main reason they were planning a coup had been that former Emir of Qatar Hamed bin Khalifa Al-Thani ousted his father from power in 1995. The father, who resided in the UAE after his ouster, wanted to take back power by agreeing with a number of high-ranking officers in the Qatari intelligence apparatus and army to conduct the coup.
In June 2017, six Arab countries, including Egypt, Saudi Arabia, and the UAE declared a diplomatic boycott against Qatar and accused the nation of supporting terrorism and violating their sovereignty.
Following the diplomatic boycott, the Arab countries stipulated, through Kuwait, which has been acting as a mediator, a list of 13 conditions set to pave the way for reconciliation with the small Gulf nation. The demands included suspending financing of opposition figures in the Arab countries and stop providing shelter for leaders of the Muslim Brotherhood group, in addition to the suspension of the Al-Jazeera network.
One of the methods by which Qatar has been responding to the boycott has been to broadcast controversial reportages about the boycotting countries through Al-Jazeera.