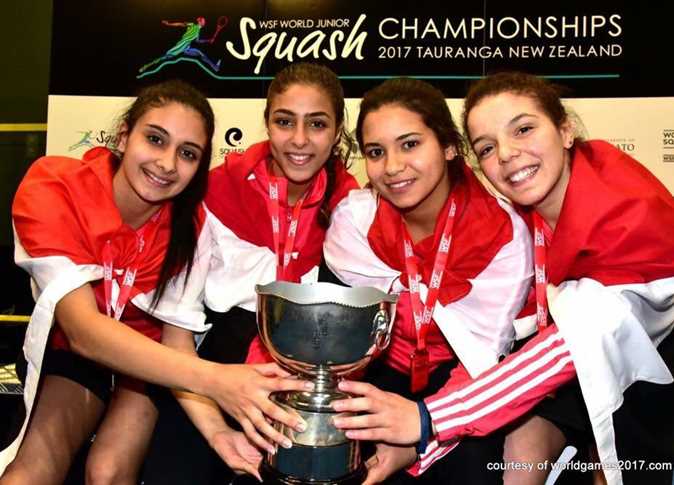 Egyptian athletes made three international achievements on Sunday.
The first was Farida Othman, who made a historic achievement by winning Egypt's first medal in the history of swimming during the World Championship held in Budapest.
The second was the under-21 Egyptian female squash team, which won for the 6th time the world championship, held in New Zealand, after beating the Malaysian team 2-0.
The final achievement was by Egypt's deaf and mute football team, which won the bronze medal at the 2017 tournament held in Italy. Sixteen teams from Asian, European, and Arab countries participated in the competition.
Egypt's swimming federation was praised by the International Federation after its ranking rose to 20 in the world.
Hayat Khattab, chairman of the Paralympic Committee, stressed that the efforts of Egyptian athletes deserve praise, especially as it is their first achievement in the Paralympics.
According to Al-Masry Al-Youm, every player in the deaf and mute team gets LE40 a day in return for training. Players demand monthly salaries, especially in light of allocating their full time to training and their need for a fixed source of income.
Asim Khalifa, president of the Egyptian Squash Federation, said that Egypt has won both world championships for adults and juniors, stressing that maintaining success needs more support for the Squash Federation in light of the strong competition between Egypt and the UK and some Asian countries.
The Minister of Youth and Sports, Khaled Abdel Aziz, pledged to honor athletes who made the three achievements, after they honored Egypt in international and Olympic competitions.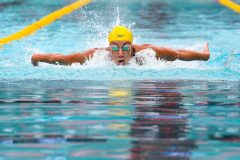 Egyptian swimmer Farida Osman
Edited translation from Al-Masry Al-Youm