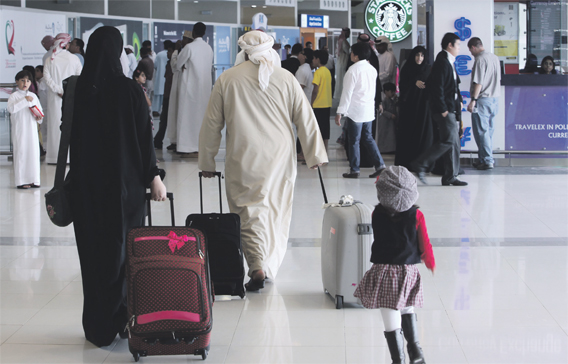 Egypt and Iran are reportedly at odds over the Egyptian government's attempts to regulate the places Iranian tourists can visit.
Sources told the told the London-based Al-Sharq Al-Awsat newspaper that Tourism Minister Hesham Zaazou wants tourists to only be allowed to visit ancient monument and the country's coasts and beaches, while keeping them away from mosques, particularly those affiliated with Prophet Mohamed's family.
Iran, however, wants Iranian tourists to be allowed into sites throughout the country without restrictions.
Iran claims that its tourist numbers to Egypt could reach two million annually.
According to the sources, Zaazou ruled out any sort of religious tourism among Iranian groups, saying that only "entertainment" trips were allowed.
The restrictions have raised the ire of Iranian officials.
"Iranian tourists have the right to visit whatever places they want in Egypt. We shouldn't intervene in programs [created] by Egyptian and Iranian tourist companies," said Mojtaba Amani, the acting Iranian ambassador in Cairo.
The recent warming of relations between the two countries has exacerbated an undercurrent of anti-Shia sentiment within Egypt, particularly among some Salafi and other conservative Sunni groups.
Salafi Dawah vice president Yasser Borhamy recently called for a ban on any contact with Shia Muslims and a bar on Iranian tourists. He also called on Egypt to follow the examples of Turkey and Malaysia in implementing "halal" tourism — though both countries allow free entry to Iranian tourists.
Edited translation from Al-Masry Al-Youm