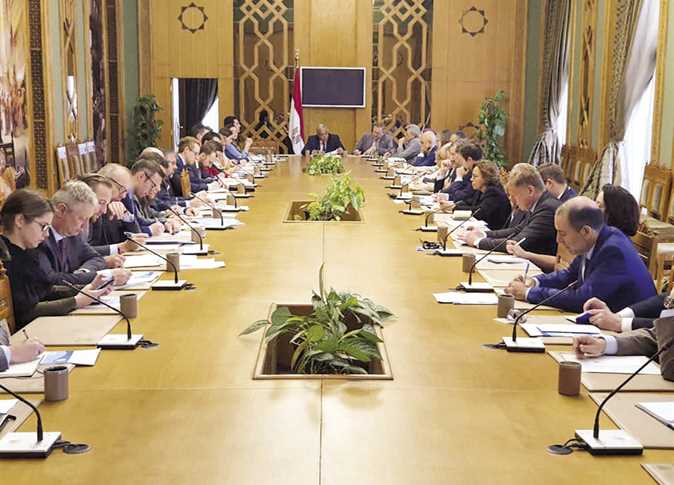 An Egyptian senior Foreign Ministry official said during a meeting with ambassadors from western countries to Egypt that his country is keen to promote human rights.
Assistant Foreign Minister for Human Rights Ahmed Gamal-Eddin met with the ambassadors on Thursday, at the end of a series of meetings with ambassadors accredited to Egypt.
He said that Egypt is interested in realizing human rights and has achieved a lot during the past four years despite the challenges facing the country, especially the war against extremism and terrorism.
During these meetings, Gamal-Eddin gave a presentation on Cairo's preparations for the Universal Periodic Review at the Human Rights Council in Geneva.
He stated that a delegation headed by Minister of Parliamentary Affairs Omar Marwan will present Egypt's national report on its achievement in human rights in the last four years, during the Geneva meetings.
Gamal-Eddin and the foreign ambassadors reviewed the report's most important components. Consultative sessions were held with the National Council for Human Rights and non-governmental organizations, he said, to hear their views and recommendations submitted as reports under the periodic review mechanism.
He also stressed Egypt's political will to promote human rights in a way that achieves the desires of its citizens, and in implementation of the constitution and Egypt's commitments and international conventions it has ratified, translating a national self-conviction firmly rooted in the importance of human rights.
The promotion of human rights in Egypt is a continuous and cumulative process, like any other countries, Gamal-Eddin pointed out.
Egypt appreciates constructive interaction with the representatives of the ambassadors' countries, he noted, as it is open to dialogue and benefits from the experiences of other countries.
He said that Egypt would appreciate constructive interaction during the session to discuss its report with the representatives from the ambassadors' countries.
Edited translation from Al-Masry Al-Youm