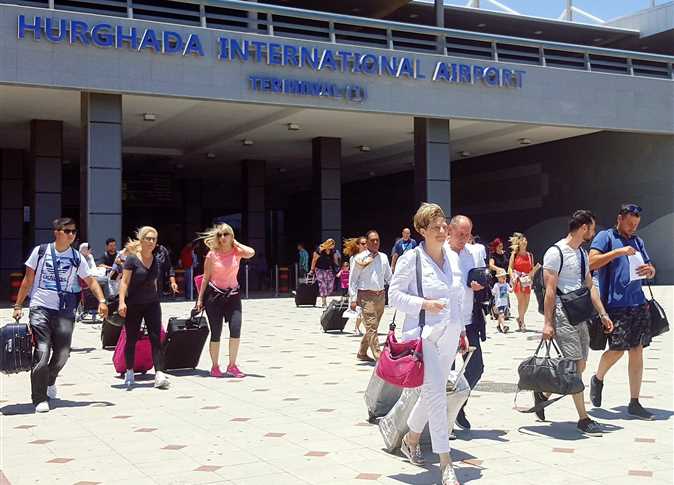 The Secretary-General of the UN's World Tourism Organization (UNWTO) Zurab Pololikashvili announced on Tuesday that Egypt is ready to receive visitors from all over the world.
أعلن السيد زوراب پولوليكاشڤيلي أن مصر مستعدة لاستقبال الزوار من جميع أنحاء العالم، وقال أن الحكومة المصرية تتخذ جميع إجراءات السلامة الصحية. pic.twitter.com/XcZ9W7ZUYg

— Ministry of Tourism and Antiquities (@TourismandAntiq) August 25, 2020
He added that the Egyptian government has taken all the necessary health safety precautions.
The remarks came during Pololikashvili's visit to the pyramids of Giza, accompanied by Minister of Tourism and Antiquities Khaled al-Anany. Pololikashvili's tour of Egypt also included museums and tourist attractions, where he inspected the safety precautions in place.
Pololikashvili said that the UNWTO is ready to support Egypt in returning to inbound tourist rates before the shock of the pandemic.
He also expressed how much he enjoyed his tour of Egypt, especially due to how seriously hotels applied their precautionary measures which he witnessed first-hand.
Egypt's Ministry of Tourism in a statement said that Pololikashvili's visit to Egypt came at an official invitation from Anany, and marked his first trip outside Europe since the pandemic emerged.
https://www.facebook.com/moantiquities/posts/3340027332709560
On August 20 Egypt announced that starting September every passenger on board its flights to Egypt, regardless of nationality, must have a PCR analysis confirming that they tested negative for the coronavirus.
A cabinet statement explained that this comes as part of efforts by the Egyptian government to combat the spread of COVID-19.
From September 1, all local and foreign passengers must provide a PCR analysis document proving they tested negative for coronavirus within 72 hours of reaching Egyptian territory.
Egypt suspended flights and tourism in March as part of measures to combat the spread of the coronavirus.
Traffic in all Egyptian airports resumed since July 1, in accordance with Egypt's preventive and precautionary measures to coexist with COVID-19.