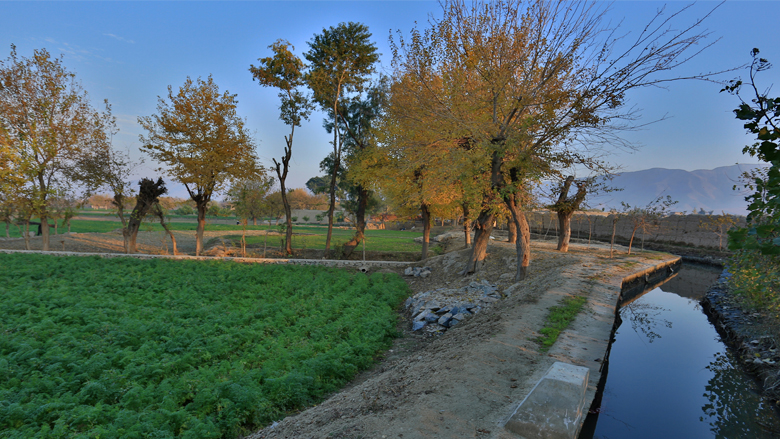 The Egyptian Minister of Agriculture and Land Reclamation al-Sayyed al-Qusair held talks on Sunday with the new Japanese ambassador in Cairo, Oka Hiroshi, and the Chief Representative of JICA Egypt Office Kato Ken on the development of irrigation systems and methods to resolve Egypt's limited water resources.
The meeting was attended by the head of the services and follow-up sector at the Agriculture Ministry, Abbas el-Shinnawi, the supervisor of foreign agricultural relations Saad Moussa, and some members of the Japanese embassy in Cairo.
The meeting discussed prospects for joint agricultural cooperation and cooperation in the field of agricultural exports.
The Minister praised the Egyptian-Japanese relations, which witnessed great development during the tenure of President Abdel Fattah al-Sisi.
Qusair explained that the meeting dealt with the prospects of cooperation in agricultural exports and the Japanese market's need for Egypt's agricultural products.
The meeting also touched on cooperation in quickly concluding the procedures for exporting Egyptian grapes to Japan after the success of exporting citrus.
He added that they also discussed benefiting from the Japanese experience in fish farming and capacity building through the Luxor Coordination Center and the training of African cadres in cooperation with the World Food Program.
The Minister and the Japanese Ambassador also discussed Egyptian-Japanese cooperation in agricultural mechanization and the possibility of benefiting from Japanese experience in this field, as well as the completion of the second phase of the Improving Small-Scale Farmers' Market-Oriented Agriculture Project (ISMAP).
The meeting also discussed cooperation in the field of climate change and contribution to support some of the initiatives that will be presented by the Agriculture Ministry during the Climate Summit, which Egypt will host in November in the Red Sea resort city of Sharm el-Sheikh.
Hiroshi expressed his happiness to meet the Agriculture Minister and his aspiration to deepen cooperation between the two countries, especially in light of the good relations between the political leadership in Japan and Egypt.
He pointed out the importance of the issues raised by the Agriculture Minister and working together to achieve them in the near future.