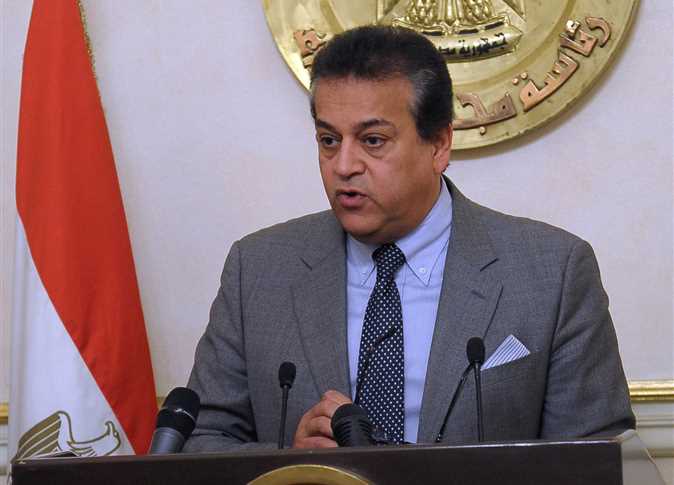 Egypt's Minister of Higher Education and Scientific Research Khaled Abdel Ghaffar received on Friday a delegation from Fukui University of Japan, headed by the Director of Department of Professional Development of Teachers (DPDT) Yanagisawa Shoichi, to discuss aspects of cooperation between the two sides and to study the possibility of establishing a Fukui University branch in Egypt.
The minister stressed the depth of historical relations between Egypt and Japan, especially in the fields of higher education and scientific research. He also reviewed the successful cooperation models between Egypt and Japan, reflecting the bond of friendship between the two countries. He cited as examples the Egyptian-Japanese University (E.JUST) and the Japanese Initiative, as well as the project to establish Japanese-system-based schools in Egypt.
Ghaffar stressed the keenness of Egypt's political leadership to benefit from international experience in the field of education in order to develop the country's own educational system.
Egypt is also interested in establishing branches of prestigious foreign universities in the New Administrative Capital within the framework of the distinguished relations linking Egypt with various countries, he added.
The minister noted the various incentives and facilities provided to foreign universities under Egypt's laws.
For his part, Yanagisawa stressed his country's keenness to strengthen relations and cooperation with Egypt as an important partner for Japan in various fields, especially education, as well as to contribute to achieving an educational renaissance in Egypt through activating cooperation between Egyptian and Japanese universities in various research programs and projects of common interest.
Education Minister Tarek Shawki stated in September that the government would open 34 Japanese schools in 19 governorates that month. The government had already opened 45 schools in July, which saw 30,240 students enroll.
The Japanese International Cooperation Agency (JICA) dispatched Japanese teachers to Egypt to give courses on the Japanese educational system, Japan's ambassador to Egypt, Masaki Noke, stated in September.
The Japanese educational system teaches the fundamental principles of discipline, commitment and respect for time, Noke said, adding that it also develops the ability to think outside the box and resolve problems.
Edited translation from Al-Masry Al-Youm