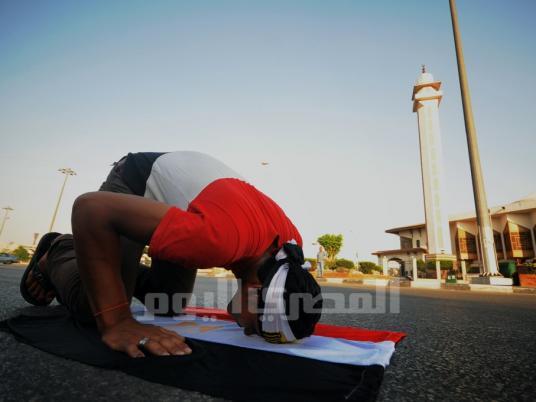 In November 2014, President Abdel Fattah al-Sisi met with Cypriot President Nicos Anastasiades and Greek Prime Minister Antonis Samaras at the Ettihadeya Presidential Palace where the Cairo Declaration was signed to counter what they saw as major challenges facing security and stability in the Middle East.
The three leaders emphasized the need to coordinate responses and collective actions when dealing with these challenges in order to build a stronger trilateral cooperation over the coming years.
In April 2015, the new Greek prime minister, Alexis Tsipras, as well as the presidents of Egypt and Cyprus, met at the Cypriot presidential palace in the capital Nicosia where they signed the Nicosia Declaration, which discussed the importance of newly discovered oil and gas reserves in the Eastern Mediterranean, calling it a possible catalyst for cooperation at the regional level, in accordance with international law.
The declaration referred to the United Nations Convention on the Law of the Sea (UNCLOS), adding that the three countries would resume negotiations on the demarcation of certain maritime borders that have yet to be mapped.
The first and second declarations unveiled new shifts in Egypt's foreign policy, which seeks alliances in common political interests other than economic and diplomatic relations.
Both Greece and Cyprus have strained diplomatic relations with Turkey, as Cyprus believes that Turkey is occupying its northern region and Greece is in dispute with Turkey over the demarcation of maritime borders, as well control over the island of Kastellorizo.
The Tripartite Alliance is forming a blockade on Turkey, calling on it to stop gas exploration in areas that are in dispute in the Mediterranean Sea.
Observers believe Turkey is now in urgent need of turning a new leaf with Egypt, to maintain its interests.
The step represents a new form of regional cooperation, based on common interests and security needs.
The Nicosia Declaration called for a just, comprehensive and lasting settlement to the Cypriot issue by reunifying the island in accordance with international law and the Security Council resolutions, thereby ending the Turkish occupation of the northern part of the country.
The Cairo Declaration referred to ​​the final agreements made on the demarcation of the maritime borders between Egypt and Greece on one hand, and Greece and Cyprus on the other. It also backed Greece's right to Kastellorizo Island, being at the confluence of maritime borders between the three countries. Additionally, the trilateral cooperation ensures the exploitation of the Herodotus Basin, which is located in the Mediterranean and contains large strategic reserves of hydrocarbon materials.
Turkey does not recognize the agreements between the three countries on the demarcation of maritime borders or on the northern part of Cyprus.
Edited translation from Al-Masry Al-Youm