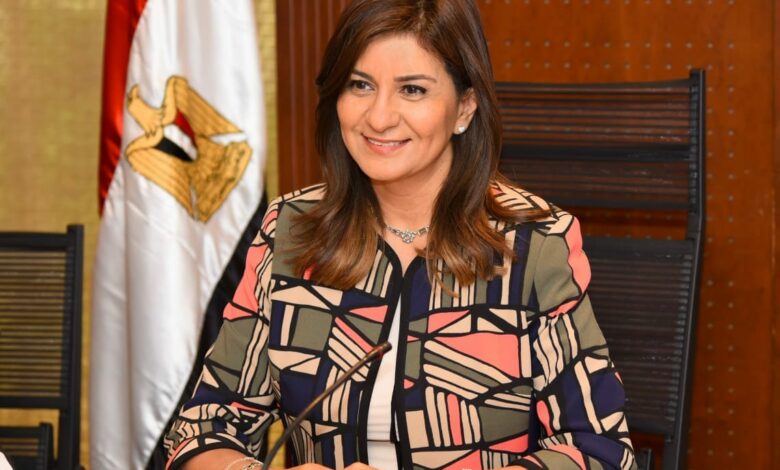 Egyptian Minister of Immigration and Egyptian Expatriate Affairs Nabila Makram expressed her happiness on Tuesday at launching the Good Offspring initiative in cooperation with the "Reunion Unit" in al-Azhar, which aims to protect children of Egyptian parents abroad from family disputes.
Makram explained in a statement that the initiative aims to settle any family disputes for Egyptians abroad so that children from the second and third generations are not affected by this dispute, which often has negative consequences for them.
The initiative was launched during Makram's participation in the celebration of the 10th anniversary of the establishment of the Egyptian Family House initiative.
The minister explained that the initiative came after receiving many inquiries and complaints, and aims to assure Egyptians abroad that the state stands with them.
Makram called on those who have any inquiries about family problems from Egyptians abroad or their families to register through the portal Al-Azhar Sheikhdom – Reunion Unit.
She added that expats can also contact the hotline number 19906, and members of the Reunion Unit are available daily from eight in the morning until four in the evening.
Makram stressed that her ministry cares greatly about the second and third generations of Egyptian expats, as they need to strengthen the bonds of communication.
She noted that there are family disputes that prevent children from returning to the homeland in some cases.
"We seek to preserve the psychological health of our children abroad, stressing that their return to the homeland is important by making a family settlement to preserve the good offspring from the factors of deviation that may lead them to crime and psychological instability," she added.