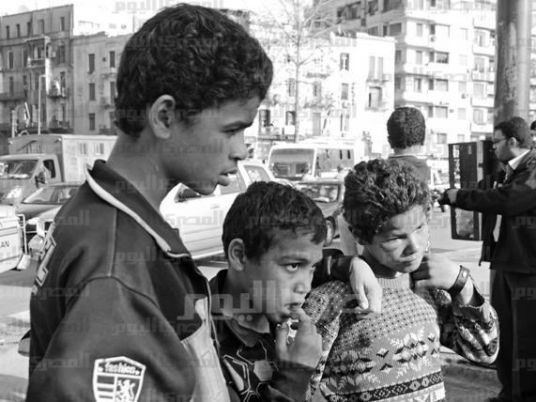 The Social Solidarity Ministry announced Saturday the launch of a program to shelter and protect homeless children in 10 governorates.
Assistant Minister for social welfare, Mosaad Radwan, told reporters Saturday that according to current figures, there are 16,019 homeless children living on the streets of Egypt's towns and cities, and the ministry is working to end this phenomenon.
The program aims to build shelters, provide for basic needs and lay on services to equip street children with qualifications. Initially, the program will be rolled out in the 10 governorates in which 80 percent of Egypt's homeless children are found.
He said that 17 teams will be formed to operate mobile units. Homeless minors will be encouraged to connect to the units through fresh strategies, after which the units will be able to provide the needy children with basic services, and eventually move them into shelters.
The ministry based its facts on studies carried out in 2014. The program will, in the first instance, be seen in Cairo, Giza, Qaliobya, Minya, Sharqya, Alexandria, Assiut, Suez, Beni Suef, and Menofya.
Edited translation from Al-Masry Al-Youm