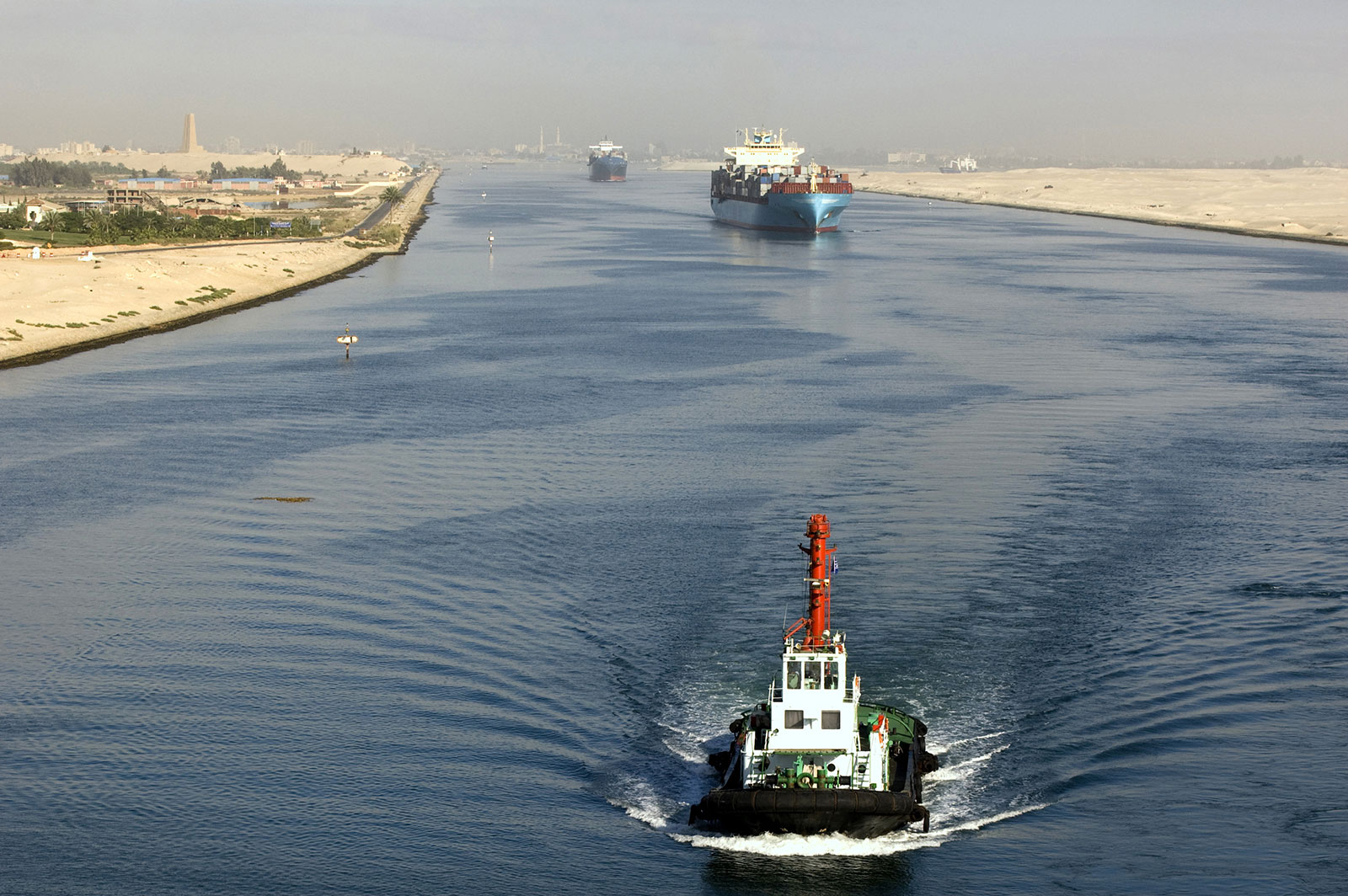 The head of the Suez Canal Authority Osama Rabie announced that the location of the sunken tugboat "Fahd" has been identified at KM 51.300 (canal marking), with work to recover it and clear the waterway to begin soon.
Transit resumed for the north-bound convoy's remaining vessels via the canal's eastern bypass at KM 51.
The recovering operation of the sunken tugboat is set to begin after the transit of the last vessel of the north-bound convoy, the SCA tweeted early Sunday.
Rabie said that navigation movement in the canal did not stop from the north direction, as all convoy ships crossed safely and were not impacted by the accident.
The remaining ships of the southern convoy will cross within two hours at most.
He indicated that the marine rescue team succeeded in rescuing six members of the sunken tugboat's crew, all of whom were transferred to the hospital to check on their health condition.
The search is still underway for one of the crew members who remains missing.
Rabie announced on Saturday that the marine rescue team and a crane had been dispatched to recover the "Fahd" tugboat which sank after it hit one of the tankers passing through the canal.
The collision occurred during the transit of the tanker within the southern convoy coming from Singapore and heading to Hong Kong, he said, with "Fahd" at the al-Balah area.
This led to cracks in the body of the ship and water to leak in, causing it to sink.