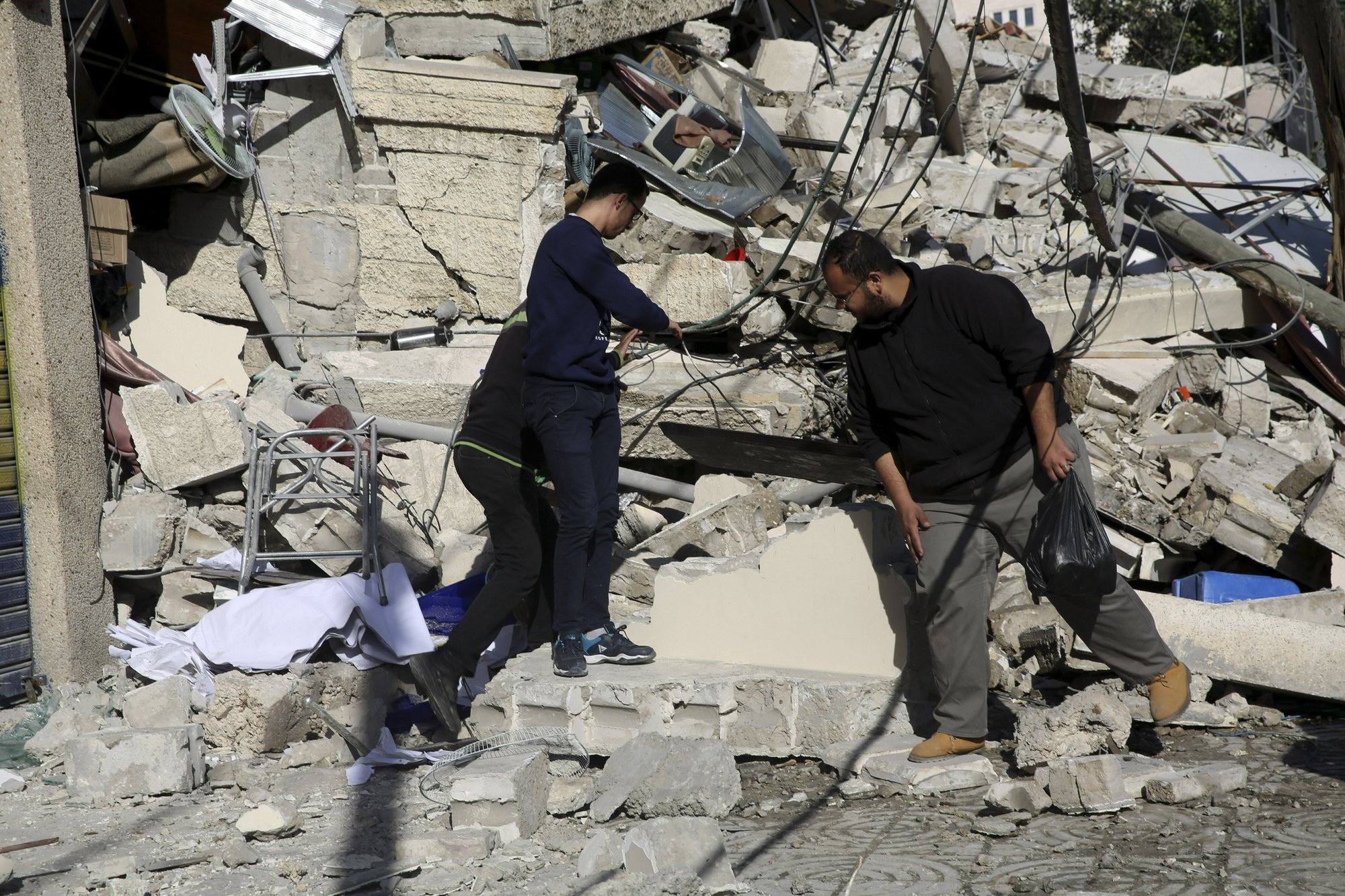 A member of the political bureau of Palestine's Hamas organization, Basim Naaim, said Friday that mediation efforts on a prisoner exchange deal between Hamas and Israel have progressed thanks to Egyptian, German and Swiss mediation.
Naaim told Al-Masry Al-Youm that Egypt is working to complete the deal through mediation led by two Egyptian intelligence officials and Switzerland's special Middle East peace envoy Roland Steininger, in cooperation with the UN Special Coordinator for the Middle East Peace Process, Nickolay Mladenov.
Egyptian, Swiss and German officials have shuttled between Gaza, Egypt and Israel to put the final touches on the deal, he added.
Palestinian and Israeli reports indicated that the deal was witnessing little progress, after a dispute over the deal's terms between Hamas' political bureau members in Qatar and those in Gaza.
The deal was also met with disagreement within the Israeli government, as Defense Minister Naftali Bennett and Transportation Minister Bezalel Smotrich slammed it for releasing "killers of Israeli soldiers."
According to a report by the Israeli radio station Makan, the Swiss and German mediators are playing a central role in mediation efforts following the visit of Israeli President Reuven Rivlin to Germany last January.
On Thursday evening the Israeli cabinet for political and security affairs met in its first session since the beginning of this year, at the personal request of Prime Minister Benjamin Netanyahu, to discuss negotiations for the prisoner swap deal with Hamas while Israeli and Palestinian media outlets disclosed the main mediator of the deal as the Swiss diplomat.
Makan reported on Thursday that the Swiss envoy Steininger conveyed letters over the past few years between the Israeli and Palestinian sides, in an effort to break deadlock in progress towards the prisoner exchange deal.
According to the Makan report, Steininger had also met with senior officials in Hamas.
The Swiss Foreign Ministry said, "Our relations and policies allow us to transmit messages between the two parties," without revealing further details.
Palestinian media has reported that current contacts are still in the early stages and that there are major gaps.
Edited translation from Al-Masry Al-Youm