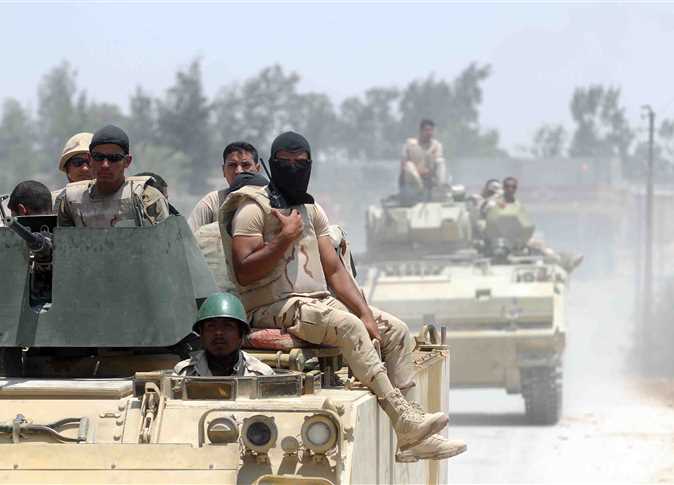 The Military Criminal Court sentenced Hesham Ali Ashmawy, one of Egypt's most notorious militants, to death by hanging on Wednesday after he was convicted of 14 crimes related to the 2014 Farafra terrorist attack and other militant activities. 
Ashmawy headed the Ansar Beit al-Maqdes militant group based in the North Sinai Peninsula and was involved in the July 19, 2014 terrorist attack targeting the border checkpoint of Farafra, during which an armory was bombed and 22 military personnel stationed there were killed. 
Ashmawy was also accused of planning to target and targeting commercial ships in the Suez Canal during the second half of 2013, as well as targeting Major General Mohamed Ibrahim, the former Minister of Interior, on September 5, 2013.
He is accused of monitoring the former Interior Minister's motorcade, photographing him and planning to assassinate him using a car bomb as Ibrahim's convoy drove by. 
Ashmawy also targeted a military vehicle carrying five military personnel and another vehicle carrying six personnel on al-Saleheya al-Gadeeda road, targeting as well a tanker carrying a M60 tank and a military vehicle carrying three military personnel on the Cairo-Ismailia road. 
The defendant coordinated with other suspects in the case to attack a number of security buildings in the Anshas area on December 28, 2013 as well, in addition to targeting and destroying two armored vehicles belonging to the Ministry of Interior and a vehicle belonging to border guards.
Ashmawy also participated in sniper operations targeting security personnel stationed at the gates of military units in the Abu Sweir, Saleheya and Qassasin areas and was accused of targeting a police checkpoint in the area of ​​Abu Suweir as well. 
Ashmawy previously infiltrated Libyan territory accompanied by other militants in his terrorist cell before joining another militant group — Ansar al-Sharia — in the city of Ajdabiya, eventually founding a joint group called Morabetoon. 
Libyan authorities captured Ashmawy in October 2018 and handed him over to Egyptian authorities in May of 2019.
Since 2014, Egypt has witnessed a growing number of terrorist attacks carried out by IS in the Sinai Province, including various operations targeting the army and the police. The increase in violent extremism in the country followed the ouster of former Egyptian President Mohamed Morsi in 2013.
Edited translation from Al-Masry Al-Youm