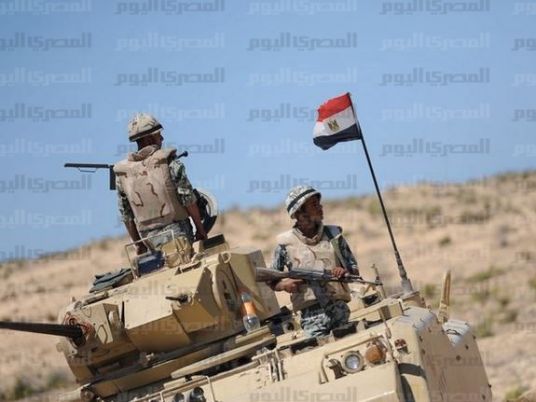 The Egyptian presidency announced on Saturday a state of mourning for three days after a terrorist attack in New Valley governorate left 21 army
personnel
dead and four injured.
Spokesman Ihab Badawy said President Abdel Fattah al-Sisi declared a state of mourning from Sunday until Tuesday.
The president offered his condolences over the death of the victims.
The pro-Mubarak Facebook page 'I'm Sorry Mr. President' laid responsibility of the deaths on Sisi.
"We did not elect you so that the series of bomb blasts and murders would resume in Ramadan," the group said. "The murder of more than 21 of our soldiers is a huge security breach and offense against Egypt's great army."
The group also called on Sisi to conduct swift investigations against the defense minister and all security officials in charge of securing and army border guards.
Edited translation from Al-Masry Al-Youm