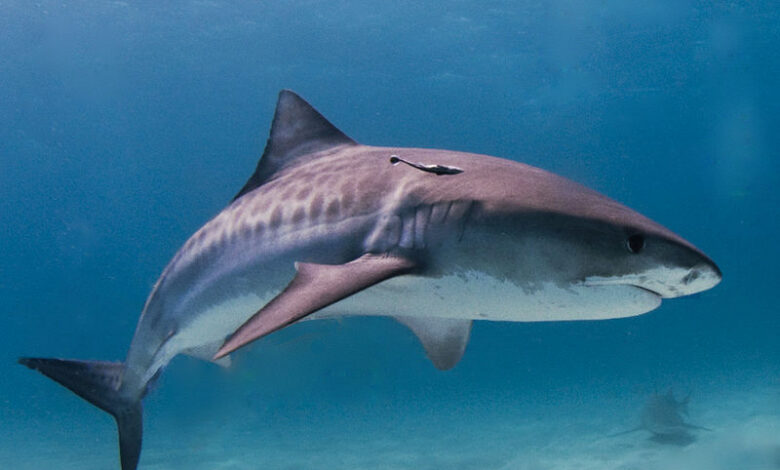 A team of marine scientists, in cooperation with the National Institute of Oceanography and Fisheries, embalmed a tiger shark which recently killed a Russian tourist in the Red Sea.
Five embalming experts who specialized in the field of mummification of marine organisms took part in the process.
The shark was caught by a number of fishermen in Hurghada, after it attacked a Russian tourist while he was swimming close a beach in Hurghada earlier in June.
The mummified shark is about three meters and 25 centimeters long, female, weighs 500 kilograms, and is about eight years old.
The fish was pregnant when it was caught, as the gestation period of sharks lasts between 15 and 16 months according to a specialist in marine fisheries at the National Institute of Oceanography and Fisheries Ashraf Seddik.

Tiger sharks are considered the second most dangerous type of sharks after the white shark, he added.
This fish is found in small numbers in the Red Sea and lives at depths of up to 600 meters, and it usually returns to the beaches.
It can catch its prey at a depth of less than two meters, Seddik explained.