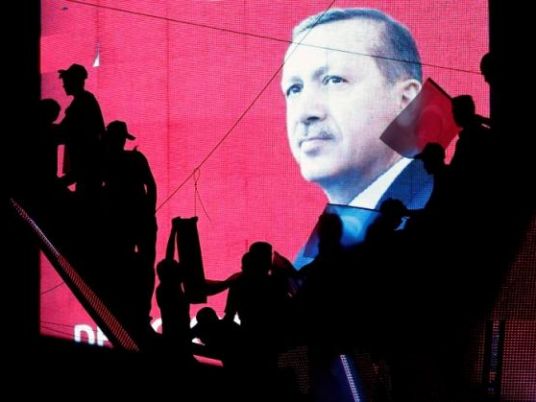 Turkish Charge D'affaires to Cairo, Ali Rıza Güney, said on Sunday his country regretted that Egypt did not condemn the foiled coup attempt and express solidarity with the Turkish people.
He said the attempted military coup, which threw Turkey into chaos on July 15 before being swiftly stamped out by President Erdogan's government, was an opportunity missed to build confidence between the two countries.
In a press conference held on Sunday at his house, Güney expressed his disappointment that Egypt remained silent, despite the routine exchange of condolences between the two countries following accidents and attacks such as in Sinai.
He added that relations between the two countries are not easy, but Turkey expected Egypt to condemn what happened or at least show sympathy for the 60 policemen and 149 citizens killed and over 2000 injured in the attempted overthrow.
Güney asserted that what happened in Ankara was an act of terror, not merely an attempted military coup.
Güney was asked about President Erdogan's adoption of the four-fingered Rabaa al-Adaweya salute, associated in Egypt with the ousted Muslim Brotherhood, whose short time in office was followed by a period of army authority until the election of current President Sisi was held.
Güney said the signal was not a reference to what happened in Egypt three years ago, but the slogan of the Turkish nation, built on the four precepts of one flag, one nation, one country and one government.
Edited translation from Al-Masry Al-Youm