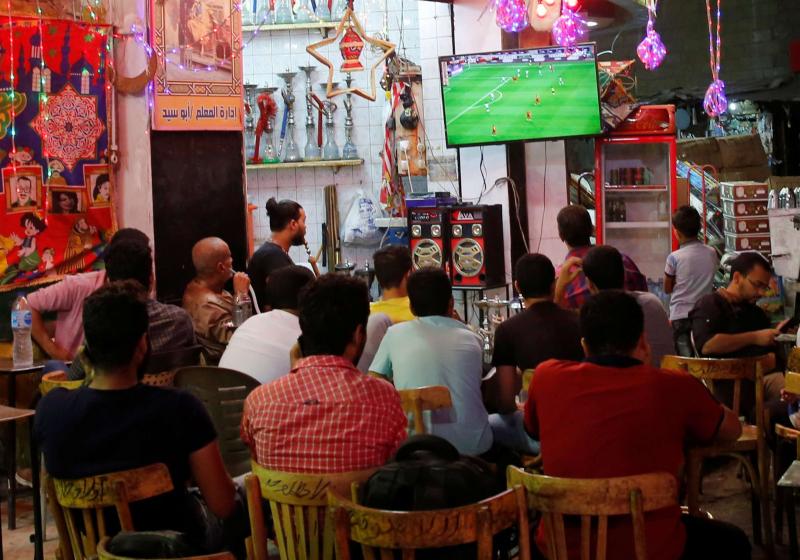 Egypt on Wednesday decided to allow cafes, cafeterias, restaurants, shops, pastry shops and mobile food carts to operate daily until 12 am starting July 26, rather than forcing them to close at 10 pm, as was previously the case, according to a statement by Cabinet Spokesperson Nader Saad.
Commercial and handcraft shops, however will still be required to close at 10 pm.
The decision is part of the gradual easing of precautionary measures against the ongoing coronavirus outbreak.
The government also decided to increase operational capacity in restaurants, cafeterias and cafes from 25 percent to 50 percent, but will continue to require preventive and precautionary measures against the coronavirus.
Beaches and parks will remain closed, with the possibility of allowing 50 percent operational capacity following the Eid al-Adha holiday, Saad added.
Cinemas and theaters will remain open, as long as they only operate at 25 percent capacity, Saad said.
Egypt's Prime Minister Mostafa Madbouly on March 19 forced all restaurants, cafes, cafeterias, casinos, nightclubs, bars, malls, shops, mobile food carts, beaches and parks nationwide to close from 7 pm until 6 am every day, as part of efforts to stop the spread of the coronavirus (COVID 19) outbreak.
Stores selling food stuffs such as bakeries, groceries, pharmacies and supermarkets, as well as delivery services, were exempted from the decree.
In recent weeks Egypt has begun a gradual reopening of the country's private and public services.
Edited translation from Al-Masry Al-Youm