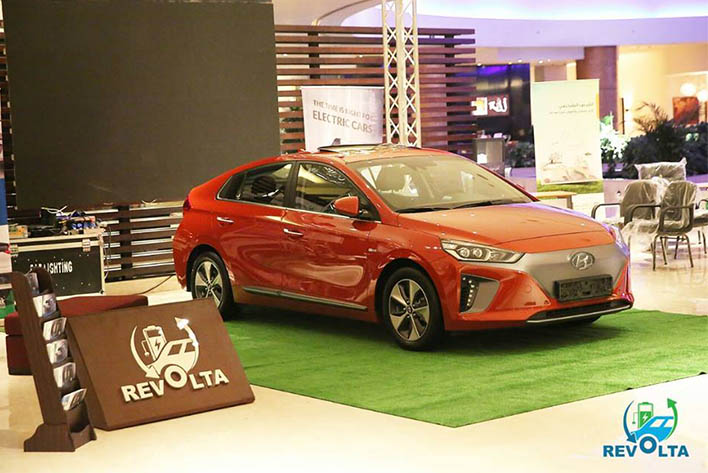 The first charging station for electric cars in Egypt and North Africa was opened at a gas station on the Cairo-Suez desert road. The inauguration ceremony was attended by high-ranking officials, including Minister of Trade and Industry Tareq Qabil and the Chief of Staff he Egypt's National Petroleum Company.
"This event is the cornerstone for the launch of electric cars in Egypt," said Qabil, stressing that the government will now make an effort to equip Egyptian cities with electric charging technology.
He added that the world is currently moving towards the technology of electric cars and the entry of this technology into Egypt will contribute to protecting the environment from emissions.
Mohammed Badawi, CEO of Rivolta, a company that installed the charging station, said that his company is cooperating with the National Company for Petroleum to provide charging services for electric vehicles. The first phase of the project will include the opening of 65 charging stations in seven governorates' national gas stations, commercial centers, roads and in other places.
Rivolta, an Egyptian company, is amiming to establish 65 electric car-charging stations across Egypt for the sake of giving commuters a chance to use clean energy. The company has been studying the move and the necessary infrastucure since 2015.
The company launched the stations in February in its first round and plans to install 300 stations by 2020.
Each station costs roughly LE700,000 to LE1 million to manufacture, according to Revolta's Chief Executive, Mohamed Badawy