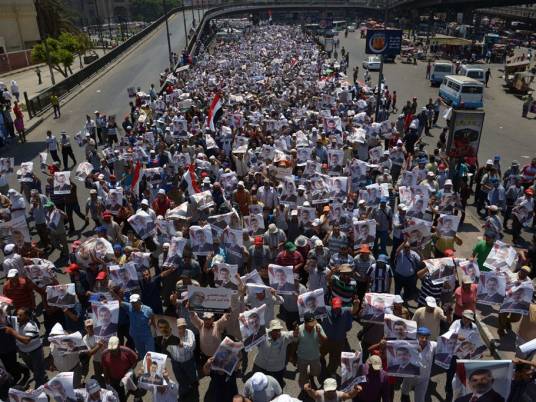 Egyptian President Abdel Fattah al-Sisi on Wednesday pardoned 165 people, many of them young men or juveniles, who had been jailed for illegal protests or other misdemeanours, his office said in a statement.
None of the 165 appeared to be among the well-known political activists serving multi-year terms for violating a law that dramatically restricted the right to protest after years of turmoil.
A crackdown by security forces that began with the deaths of hundreds of supporters of the Islamist Muslim Brotherhood and the imprisonment of thousands more has since expanded to include the liberal and secular activists who helped to topple Hosni Mubarak in 2011, many of whom fell foul of the protest law.
Among them are Alaa Abdel Fattah, Ahmed Douma, Ahmed Maher, and Mohamed Adel. They also include Abdel Fattah's sister Sanaa and Yara Sallam, a lawyer with the Egyptian Initiative for Personal Rights.
The protest law was passed just months after the army, then under Sisi, overthrew Mubarak's elected successor, President Mohamed Morsi of the Muslim Brotherhood, in mid-2013 following mass demonstrations against his rule.
Despite some criticism of the security crackdown, many Egyptians welcome the fact that Sisi has brought a degree of stability.
The Brotherhood, now outlawed, called for a popular uprising against Sisi on Friday, after a court sentenced Morsi and five other Brotherhood leaders to death on Tuesday over a mass jail break during the 2011 uprising.