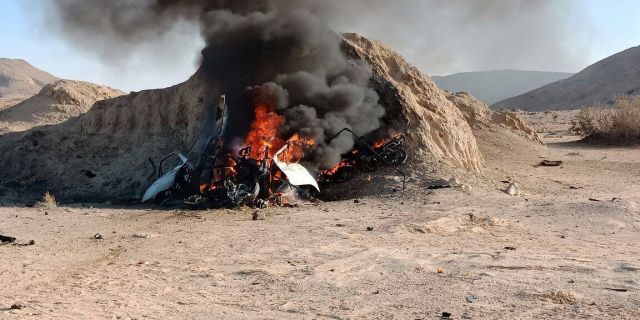 An Egyptian parliamentary committee on Saturday slammed an Amnesty International statement regarding the ongoing Sinai 2018 military operation against terrorism carried out by Egypt's army.
The human rights organization said on Wednesday that the Egyptian military's use of cluster bombs must cease immediately. The statement came following the military's release of a video showing cluster bombs being dropped as part of the recent operations in North Sinai that aims once and for all to root out terrorism in North Sinai.
Head of Foreign Relations Committee in the House of Representatives Tariq Radwan said that the statement by Amnesty is contradictory and represents a failed attempt to reach a conclusion regarding the sovereignty of the state over a military-led operation to combat terrorism.
Radwan said in a statement that the organization is known for biased and irrational reports. He pointed out that the organization has not issued statements over the past years condemning terrorist attacks in the Sinai, or videos by the terrorist organization the Islamic State that operates there.
He added that at a time when Amnesty pretends to be idealist and defending human rights, it is completely ignoring the suffering of the Egyptian people during the war on terror and the martyrs who have sacrificed their lives in the face of terrorism.
He went on to say that some organizations that claim to protect human rights, including Amnesty International and Human Rights Watch, contradict their reports to the extent that they support terrorism and terrorist groups under the guise of "human rights."
Edited translation from MENA