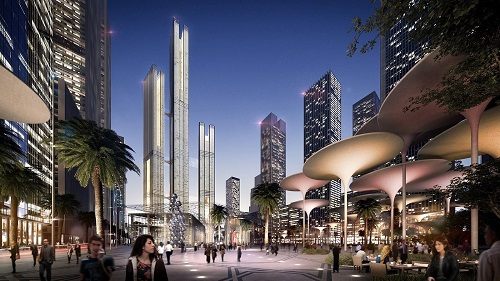 Egypt plans achieving a qualitative leap in the society through the localization of technology and providing knowledge development opportunities for all citizens, thus opening larger markets for work and providing excellent opportunities for training and education.
Egypt is announcing the implementation of 17 smart cities under its digital strategy, using the latest technologies to achieve the transformation into an integrated digital society.
This was conformed by the Minister of Communications and Information Technology, Amr Talaat, said speech during a session on super-intelligent societies the 4th Global Manufacturing and Industrialisation Summit (GMIS) held in Dubai.
There is also partnership with projects aimed at making faster Internet available to citizens by pumping huge investments to develop the information infrastructure nationwide, he added.
The session discussed a number of topics, including strategies aimed at improving the quality of life for citizens with the aid of digital solutions, digitization as a means of sustainability, technological innovations that will ease social challenges by enhancing human-machine interaction.
As part of the presidential initiative of 'A Decent Life' in Egypt there is also connections made of optical fiber networks that will guarantee high speed internet to all houses in Egyptian villages; planned for the during the next three years.