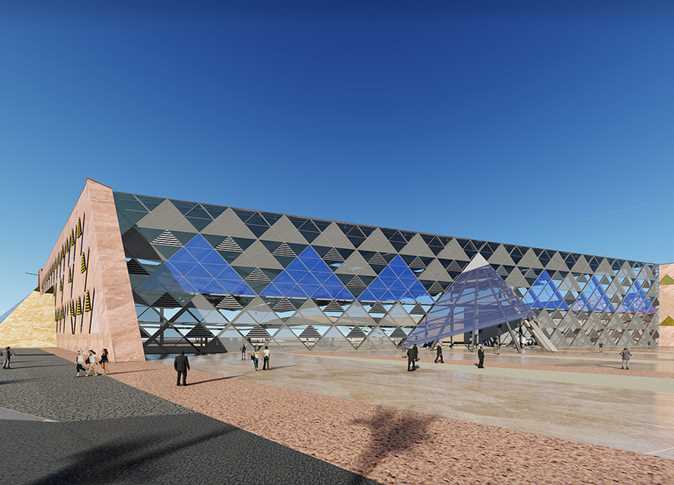 Prime Minister Mostafa Madbouly held a meeting on Wednesday to discuss plans to develop a 52-acre hotel area behind the Grand Egyptian Museum.
The meeting was attended by Minister of Tourism and Antiquities Khaled al-Anany, Minister of Housing, Utilities and Urban Communities Assem al-Gazzar, Deputy Minister of Housing Khaled Abbas, and businessman Hisham Talaat Mostafa.
The Prime Minister began by stressing the great importance of developing this area, while taking into account international standards.
Given that this region is adjacent to one of the largest museums in the world, its investment will optimally yield a great return, he said.
The Minister of Housing presented the results of meetings that were held recently to discuss development proposals and their implementation.
Anany also presented the current position of the area surrounding the Grand Museum, in terms of the number of hotel rooms available, and stressed the need for more hotel expansions and other facilities to provide tourists with a variety of entertainment services.
A video of one of the development proposals was shown, which involved an integrated vision that maximized benefits and an initial time plan for implementation.
At the end of the meeting, it was agreed to prepare a detailed study within a week on the project.